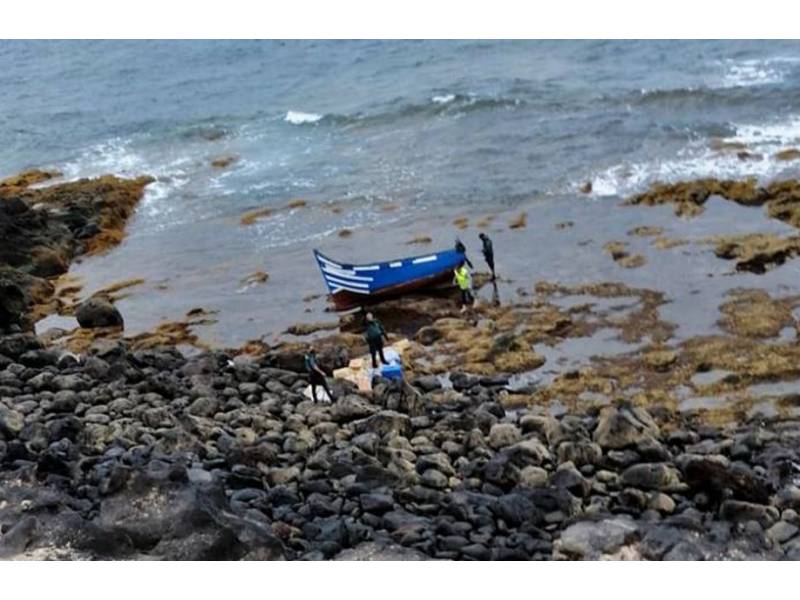 A patera with 12 immigrants and 700 kilos of hashish intercepted in Lanzarote
A patera with 12 occupants was intercepted by the Local Police of Costa Teguise yesterday (Sunday) morning after they met it arriving at an unspecified point between Caleta de Caballo and Caleta de Soo.
Before the boat reached the coast the police could see two of the occupants, who are all of sub-Saharan origin, throwing bundles from the boat, which they later identified as containing drugs, specifically hashish.
So far, 23 bundles of the drug have been seized, weighing 690 kilograms, and the two men seen offloading them, have been identified and arrested for a crime against public health.
Agents have recovered the rest of the bundles from the sea, and a total of 12 people along with the detainees, who have been taken to a reception centre to proceed with the relevant health protocols due to Covid.
Over 250 Maghrebi and sub-Saharan immigrants have arrived in boats to the Canary Islands over the weekend, including three boats to Lanzarote.