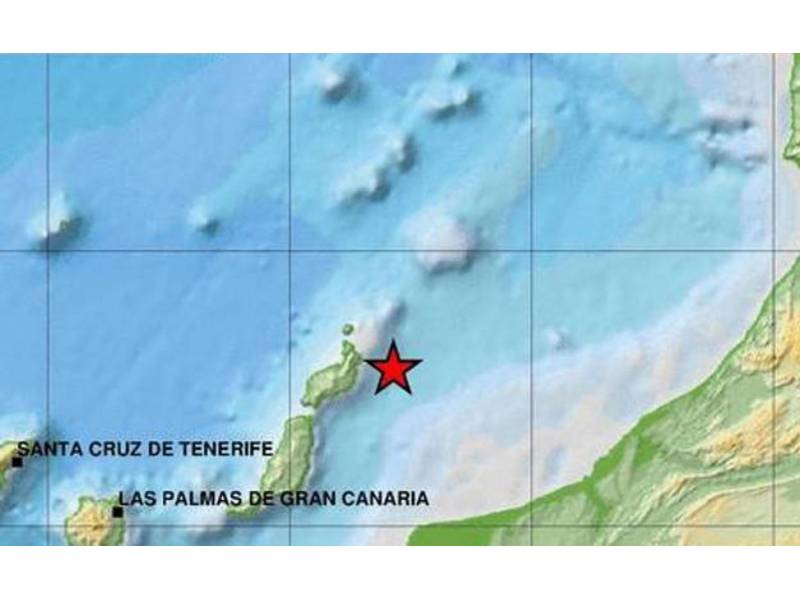 3.1 degree earthquake measured off the northeast coast of Lanzarote
The National Geographic Institute (IGN) have reported that they have registered another earthquake above three on the Richter scale this morning, this time off the northeast coast of Lanzarote.
The tremor was recorded at 4.01am this morning 50 kilometres off the coast at coordinates of -3.1442 longitude and 29.1406 latitude at a depth of approximately 40 kilometres, according to data released by the IGN.
This is the sixth earthquake detected near the islands in the last three days and the one with the greatest intensity; however, it was not felt by the population in the nearest towns.