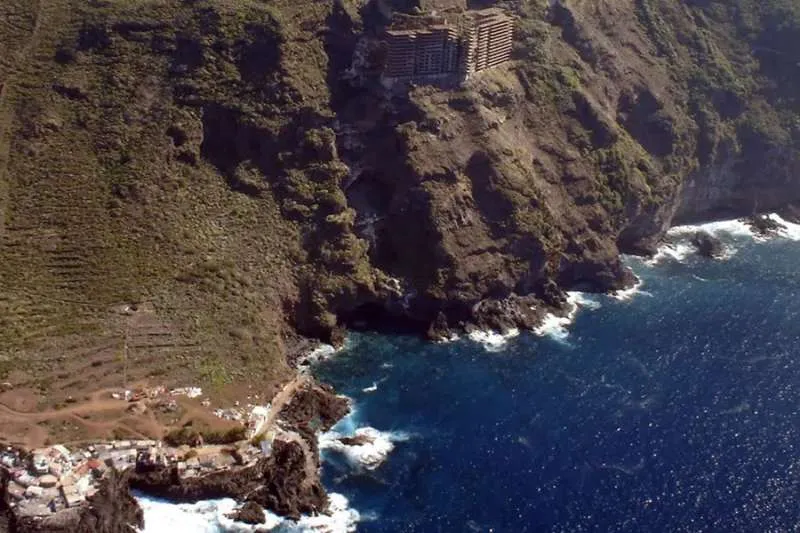 Investigated for building holiday homes with no permission in a protected area of Tenerife
The Guardia Civil are investigating two people accused of carrying out two constructions on rural and protected land in Tenerife, firstly a kennels in Los Silos, within the Teno Rural Park, and secondly several holiday homes in a protected area of La Matanza.
In the first case, agents from the Puerto de la Cruz Nature Protection Service (SEPRONA) initiated proceedings against a 57-year-old man from Santa Cruz, for building the kennels without any planning permission within the Teno Rural Park, which includes a boundary wall along a ravine.
These works don't comply with current regulations and are illegal in two ways, as no permission or licences were asked for or granted for the construction, and nor can it be legalised on that type of protected land. This means the only option for the authorities is to demolish it.
CONSTRUCTION OF HOLIDAY HOMES IN A PROTECTED AREA:
In the other case, with similar characteristics, SEPRONA agents from Puerto de la Cruz have also initiated proceedings against a second man for building holiday homes without any planning permission.
In this case, he has constructed several wooden houses without permission on protected rustic land in La Matanza on the north coast of Tenerife, which are being let out for holidays without a VV licence, breaking the law on several levels.
This investigation is also expected to lead to the demolition of the properties, as again the land they are on cannot be changed so the buildings cannot be legalised.
Other articles that may interest you...