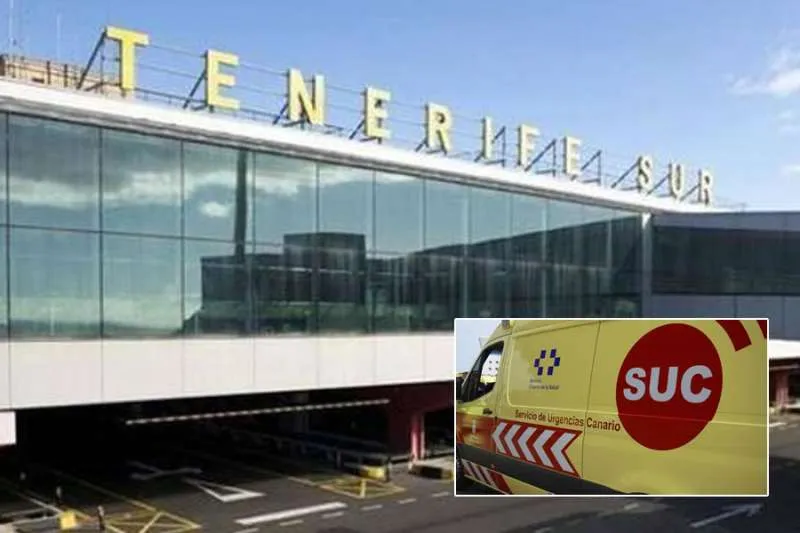 Female tourist suffers a heart attack in the toilets at Tenerife South airport
Paramedics from the Canary Islands Emergency Service (SUC) managed to save the life of a 73-year-old female tourist who suffered a heart attack in one of the toilet facilities at Tenerife South airport yesterday morning (Sunday).
At 11:10am yesterday morning, the Emergency Services Coordination Centre (CECOES) received an alert requesting medical assistance for a woman who had suffered a Cardiorespiratory Arrest and was discovered by another passenger at the airport who raised the alarm.
1-1-2 immediately activated the necessary emergency resources and paramedics carried out basic and advanced resuscitation manoeuvres, managing to reverse the arrest, and revive the woman.
After stabilizing her, she was transferred to the Nuestra Señora de la Candelaria University Hospital for further treatment as she was still in serious condition.