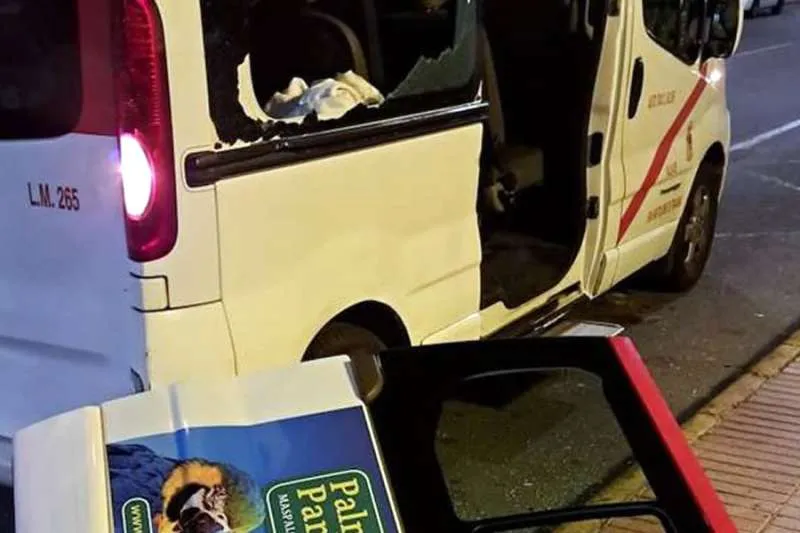 British tourist sentenced to pay 4,500 euros for damaging a taxi
A British tourist, who smashed the window and ripped off the sliding door of a taxi on Monday night, has been charged in a speedy trial held yesterday (Wednesday) to ensure he was sentenced before he left the island.
Court number 2 of San Bartolomé de Tirajana has him to pay compensation of 4,500 euros to the driver for the damage caused to the car, and for the days he has lost working due to the repairs needed.
The incident took place at dawn from Monday to Tuesday, on Avenida de Estados Unidos next to the Yumbo shopping centre in Playa del Ingle, after the driver told him that he couldn't take him as a passenger because he had to go to the one at the front of the queue at the taxi rank.
The Brit replied aggressively by shouting at the driver and ripping off the side door before smashing a rear window. The taxi driver, who wasn't injured in the incident, managed to hold the English tourist until the National Police came and arrested him. The man was accompanied by another tourist, who did not participate in the attack.
The incident has highlighted the sector's request to equip the main taxi ranks in tourist and nightlife areas with video surveillance cameras, because they are usually confronted by more than one, very often drunk, groups of tourists.