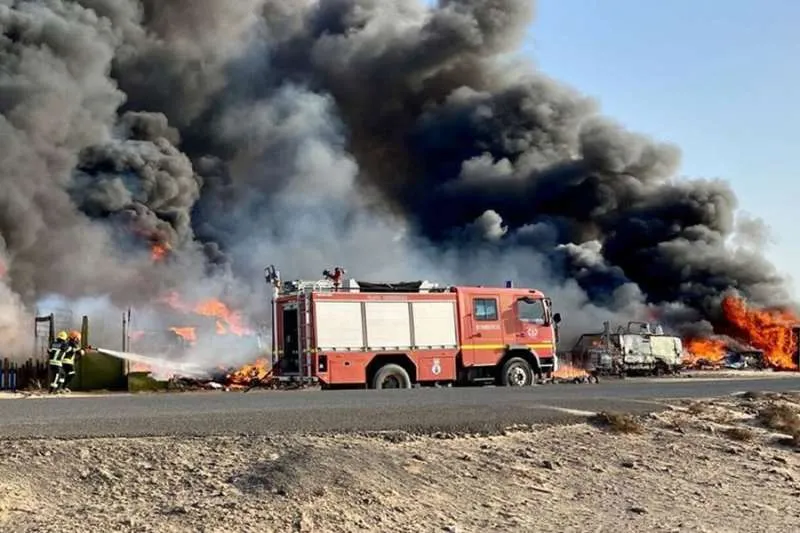 Almost 50 motorhomes go up in flames as fire spreads through a caravan park
A fire at a motorhome parking area in Punta de Jandía in the south of Fuerteventura last night (Wednesday), has damaged or completely destroyed nearly fifty caravans and motorhomes after spreading at a rapid speed from vehicle to vehicle fuelled by the wind, gas bottles, mattresses, and the wooden based structure and fibre walls of many of them.
The fire started just before 7pm last night and burned for over two and a half hours before being finally extinguished just after 9.30pm. Fortunately, no-one was injured in the incident, but the material damage is estimated to be in the hundreds of thousands of euros as 40% of the caravans that were parked there were affected by the fire.
The mayor of Pájara, Pedro Armas, has said today that the Judicial Police are still investigating what caused the fire to break out in this camping area which is near the residential part of Puertito de Jandía.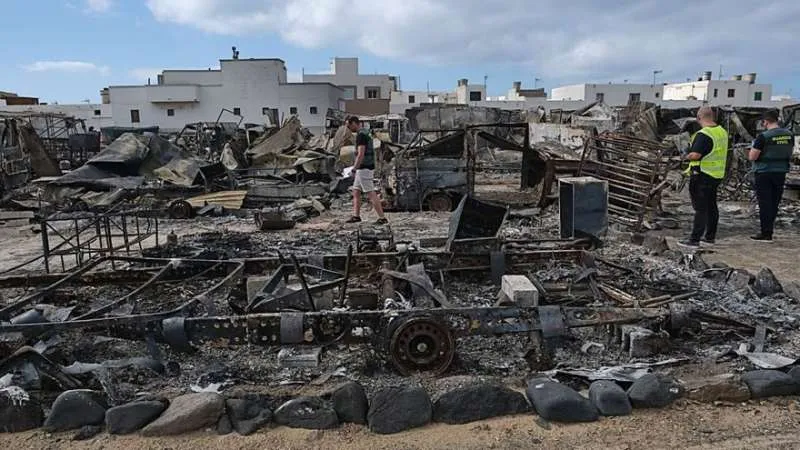 An owner inspects what is left of his caravan after the fire
Armas explained that the wind, together with the explosion of gas cylinders, mattresses, and the fibre from which the motorhomes themselves are made from, acted "as a breeding ground" and made everything "burn like wildfire".
Firefighters had to make a 'firewall' with the motorhomes themselves and close off a perimeter to prevent it from spreading towards the town or towards other parts of the caravan site, which they did successfully thanks to the collaboration between the fire brigade, the Pájara Local Police and the Guardia Civil.
Other articles that may interest you...