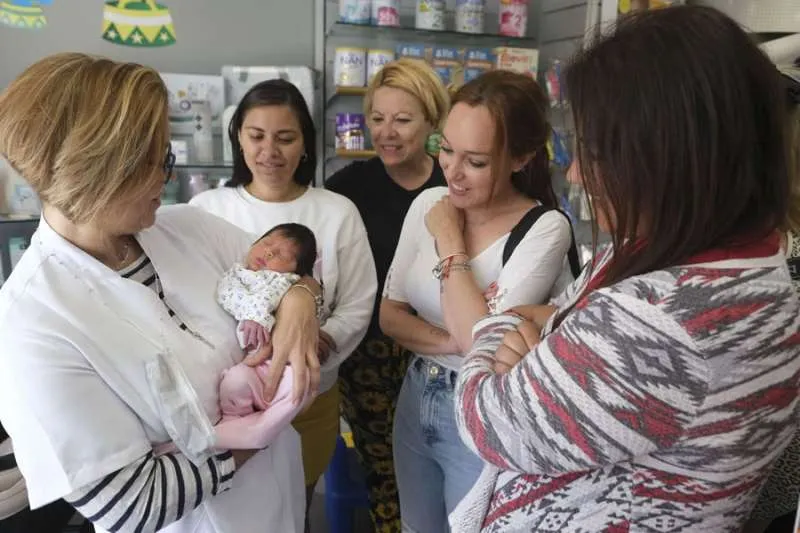 Woman gives birth in chemists after her waters broke in the street
On Monday morning Ana María Londoño was walking her children to school in Las Escaleritas in the capital of Gran Canaria, when her waters broke and she suddenly went into labour. Trying not to panic she saw a pharmacy close by so went in to ask them for help and gave birth there and then on the floor.
However, it was obvious to staff that it was too late to call for help, so between them, and three mothers who have children at the same school as Ana, they managed to deliver Danna Sofía safely into the world right there in the chemists.
Although they did call for medical assistance, things happened so quickly that when paramedics arrived they could only cut the umbilical cord and check that mother and daughter were both in good health, registering the birth at 9.18am on Monday, 9th May.
After giving birth, Ana said: "I was walking down the street when all of sudden labour started, I saw the pharmacy so went in for help and literally I kneeled down and on the third push Danna Sofía popped out!"
According to one of the staff at the chemists, the moment "was super natural and super nice," adding that it is a moment in his life he will never forget.
Other articles that may interest you...