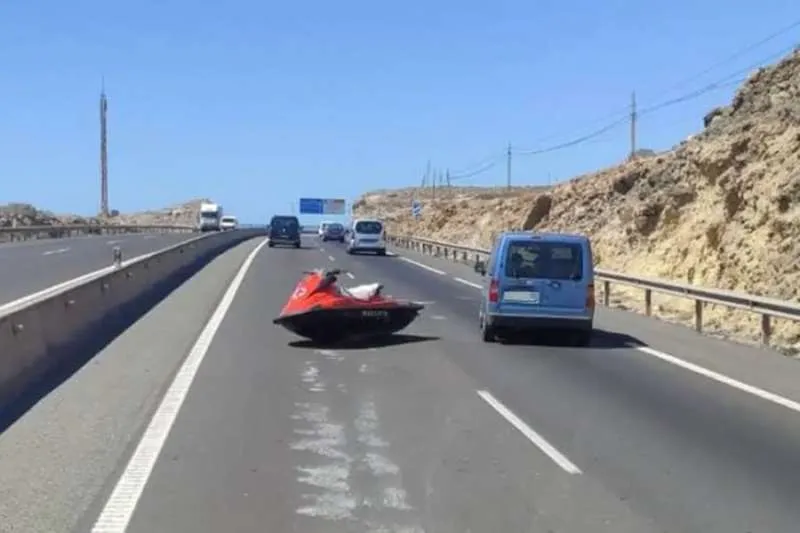 Scare for drivers who encounter a jet ski on the TF-1 motorway
Drivers had a scare on the TF-1 motorway in Tenerife this afternoon, when they came across a jet ski in the middle of the fast lane of the motorway.
The jet ski fell off the back of a truck that was transporting it, on the southbound carriageway by Poris de Abona causing several vehicles to brake hard and swerve to avoid it, but fortunately, no accidents happened.
The Guardia Civil were quick to respond to emergency calls and direct traffic around the unusual obstacle until the Highway Services from the Cabildo arrived to remove it.
Other articles that may interest you...