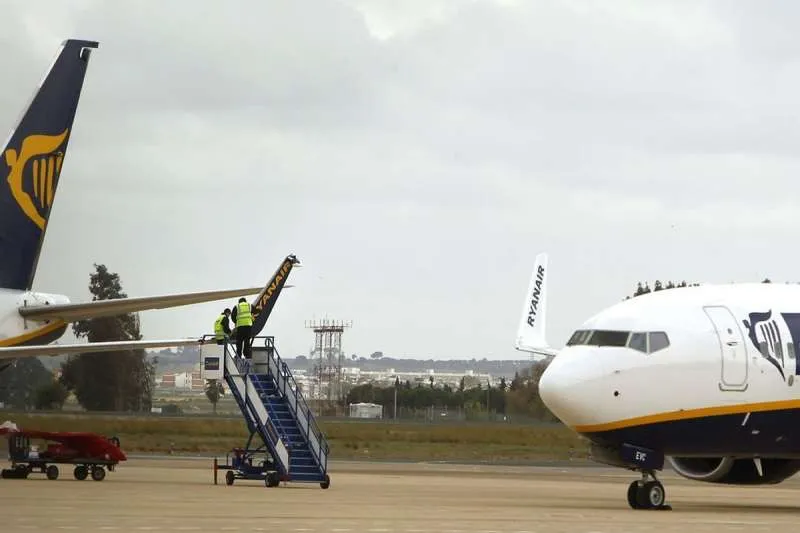 Ryanair cancels ten flights on the first morning of its new strike
Ryanair has cancelled ten flights today (Monday), and had 233 affected by delays due to the new strike by cabin crew. The flights cancelled today were between Barcelona and Milan, Menorca, Rome and London (both ways), as well as between Mallorca and Hamburg. At the moment, flights to and from the Canary Islands have not been affected.
Regarding delays, the most affected airport as of 9am this morning was Palma de Mallorca, with a total of 14, followed by Malaga (13) and Barcelona (7). USO and Sitcpla, the unions that represent Ryanair cabin crew, have called for a new strike at the airline from today, August 8th, until January 7th 2023, after consulting the workers they represent.
The new strike consists of 24-hour work stoppages, every Monday to Thursday, every week, until January 7th unless an agreement on working conditions, that reflect those of Spanish contracts, are met.
The unions have pointed out that Ryanair "has not shown the slightest attempt to contact them, negotiate with them, or even listen to them, but instead has publicly stated its refusal to engage in any dialogue with the representatives chosen by its crew."
During the 12 days of cabin crew strike action in July, some 319 cancellations and around 3,700 delays were recorded at Spanish airports.
To ensure more reliable travel, it is recommended to fly on a Friday, Saturday or Sunday with Ryanair if possible, as these are the days that they are operating at 100% without strikes.