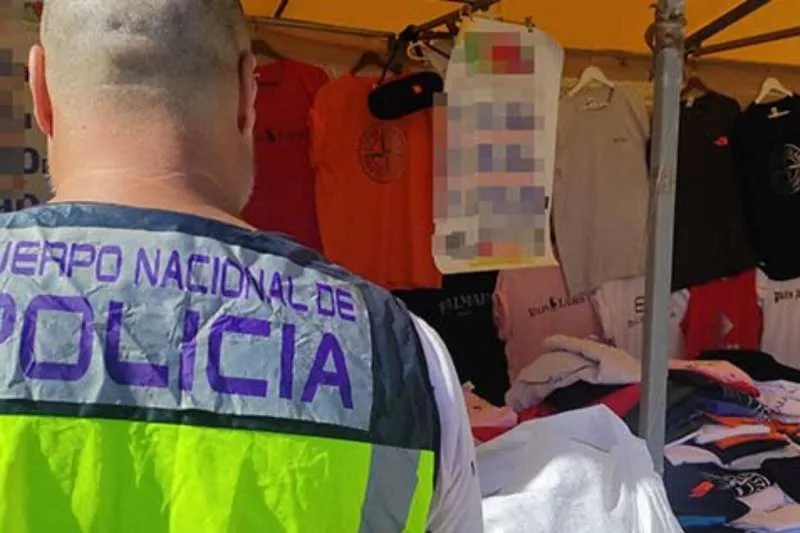 Eight arrested and 1,400 counterfeit items seized at a Los Cristianos market
The National Police have arrested eight people in Los Cristianos, in the south of Tenerife, for alleged crimes against industrial property and copyright after 1,400 counterfeit items were seized from various stalls at the market taking place in the town.
The arrests occurred within the framework of actions being carried out by the National Police to prevent and prosecute the sale of counterfeit items from prestigious brands in the southern tourist areas of ​​the island.
Agents were informed that several stalls had a large number of counterfeit items from luxury brands were being sold at the market that takes place in Los Cristianos every Sunday near the seafront.
The National Police officers were accompanied by representatives from the affected brands, while they carried out an inspection at the market, so that they could identify fakes and put a value on the loss in sales of the genuine articles.
The findings led to the arrest of eight people and more than 1,400 handbags, wallets, and items of clothing being seized which, if genuine, would collectively be worth over 700,000 euros.
The detainees have been handed to the Arona courts for sentencing and the counterfeit items will be destroyed. The police operation against counterfeit items is ongoing and they say that, via the clothes labels, they know that many items are being printed locally here in the islands.