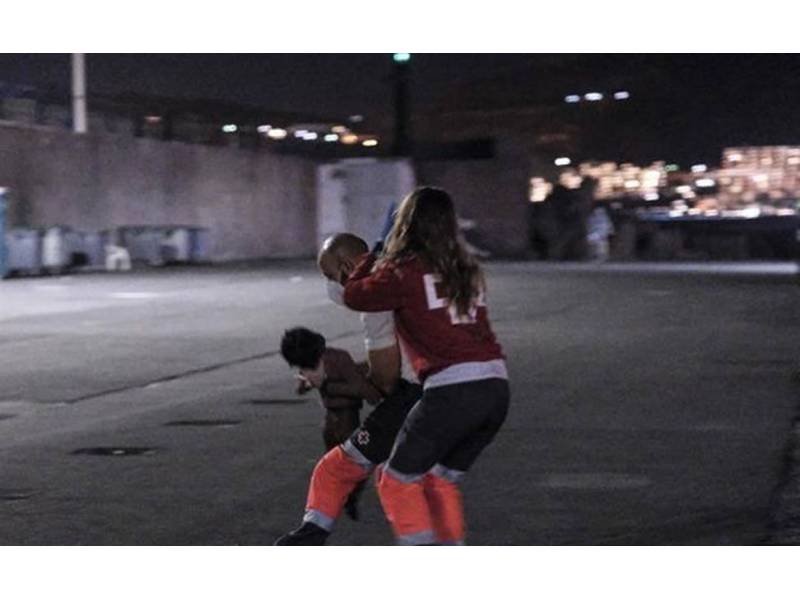 Ten occupants of a patera hospitalized, with a small child in critical condition
The number of boats arriving in the Canary Islands has increased during March, and last night one was intercepted twelve kilometres south of Gran Canaria by Maritime Rescue who have confirmed that there were 52 people, all sub-Saharans on board the boat, 29 women (one of them pregnant), 14 adult men and nine children.
On arrival at the port in Arguineguin, most needed to be unloaded on stretchers and a small child had to be resuscitated by paramedics, who saved her life, on the dock floor because she was in cardiac arrest on arrival according to emergency services.
Among the minors, there are both boys and girls and of various ages: around one year, three, five and thirteen. Among the nine children, there are two brothers of thirteen and five years who said that they had travelled alone, without an adult accompanying them, because they say that their mother was in another boat.
In total, ten of them needed hospital treatment due to their poor health, including a child in critical condition, according to reports from the emergency services. Six of them were rushed to the Maternal and Child Hospital of Las Palmas de Gran Canaria, five with moderate hypothermia and the more seriously ill one with severe hypothermia.
The four others, who are all adults, have been transferred to health centres: a woman with severe hypothermia and two men with moderate hypothermia to the Insular Hospital, and a pregnant woman to the Maternal and Child Hospital.
The occupants of the boat told the health workers who met them, police, and volunteers of the Red Cross who treated them in the first instance, that they had travelled from Dakhla, in the south of the Sahara.
The boat was detected yesterday evening just after 7:00pm by the radar of the SIVE coastal surveillance system, when it was about 15 kilometres south of Gran Canaria, and was later located by a Maritime Rescue helicopter.
From the moment the rescue ship, the Salvamar Macondo, arrived at them, it became clear that many of its occupants were in poor condition. In fact, the Salvamento sailors initially thought that one of them had passed away.