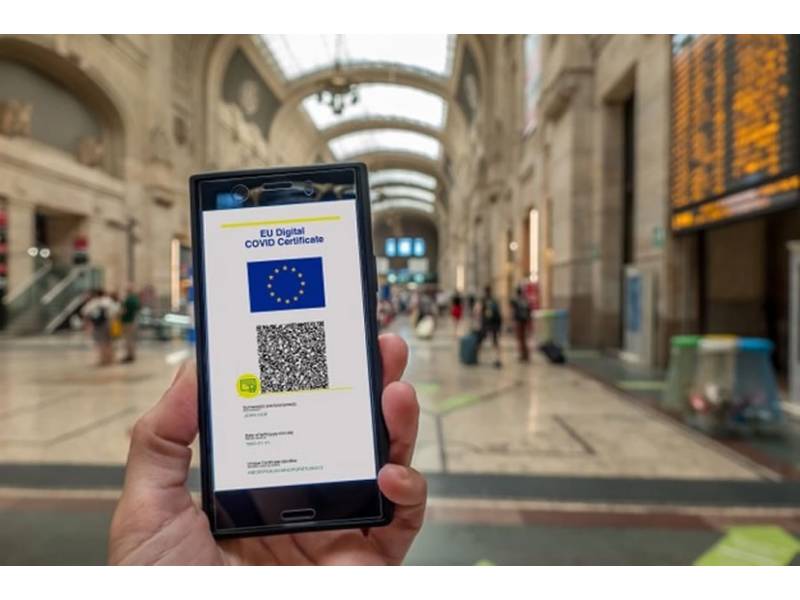 Government will allow increased capacity for businesses that 'voluntarily' use the Covid certificate
The Minister of Health for the Canary Islands, Blas Trujillo, announced this afternoon that the Government is going to the TSJC on Monday to present a proposal making the use of the Covid Certificate voluntary for businesses to request it from both staff and clients so that they can use increased capacity and extended opening hours if the islands go into higher alert levels.
He explained that if, for example, an island goes to Level 3, businesses can either operate at the reduced group sizes, reduced capacities, and earlier closing times that are dictated in Level 3, or if they decide to request the Covid certificate they can operate in the regulations of the level below, i.e. Level 2.
For those not sure, the Covid certificate is proof of either a negative test result, full vaccination, or of having passed the disease in the last 180 days, and the same will apply to tourists by using their local proof from their country if vaccinated, or tests here.
Trujillo confirmed that this would not be limited to any activity, i.e. bars, restaurants, and nightlife, and in fact any activity could request it, whether a shop, excursion, or any limited by level changes.
He said that this is to be a "reinforcement tool" for this year's festive period, and the aim is for it to run from when the Supreme Court gives the go-ahead until 15th January 2022.
Earlier today, Angel Victor Torres said that there have been meetings with the different economic sectors, who want to be "participants and take advantage of this shared and supportive decision, as it does not imply increasing restrictions, but heading towards economic recovery with maximum health security", and he affirmed that this decision has been taken with "maximum legal certainty", which is why he is convinced that the TSJC will support it.