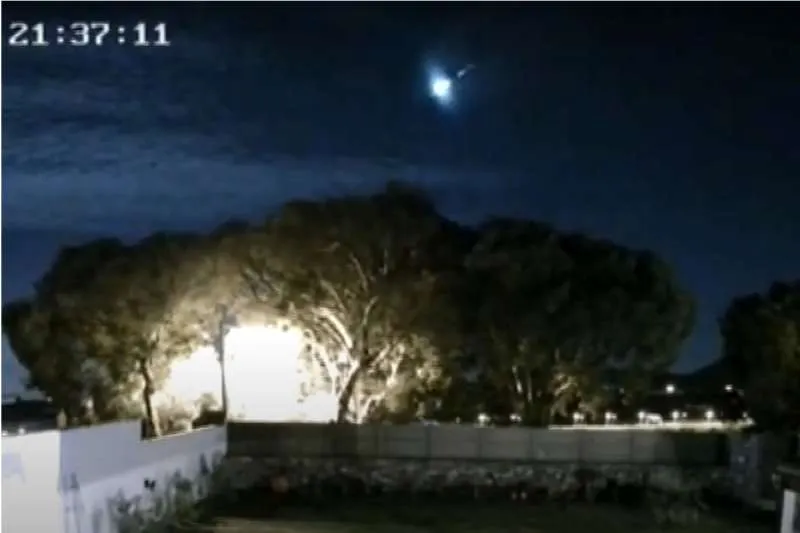 VIDEO: Meteor caught on CCTV crossing the sky of Gran Canaria
Footage has been released of a fireball crossing the sky of Gran Canaria that was recorded by a security camera at a family home while they were eating dinner.
The flash of a large bright light in the sky caught their attention just after 9:30pm on Monday night (March 6th), and after checking their CCTV recordings, they were surprised to see it was a large meteor that had just flown over them.
According to the Spanish Network for Research on Bolides and Meteorites, there have been 116 like this registered in different parts of the country so far this year.
Other articles that may interest you...