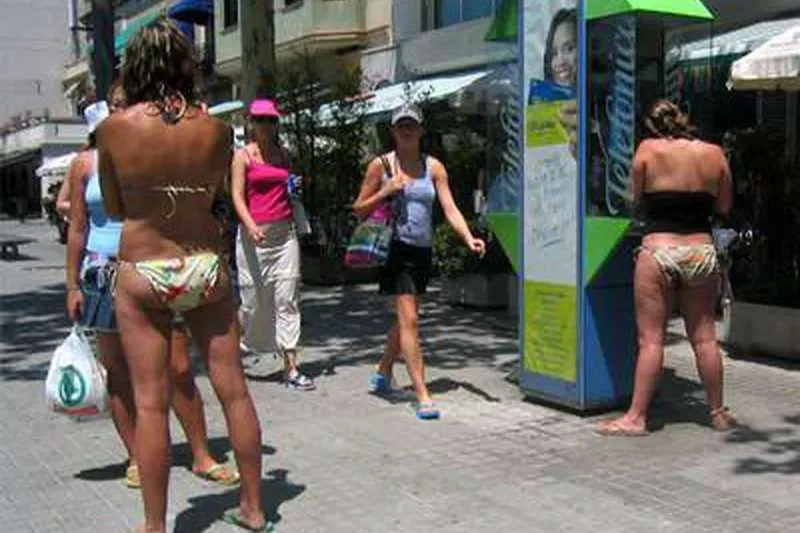 New fines for walking around with no top on or hanging clothes over balconies
The Ayuntamiento de Mogán is to be the first municipality in the Canary Islands to introduce new rules to radically clean up the image of the area and attract a 'better class' of tourism under the new ordinance of Coexistence and Citizen Security which has 163 proposals in it.
Among other things, it will prohibit and penalize people who:
- Hang clothes over balconies.
- Go out in public streets 'naked or partially naked', which includes not wearing a t-shirt or top or only wearing swimwear.
- Consume alcohol or drugs in the street.
- Sleep in public spaces during the day or night.
- Leave advertising fliers on cars.
- Throw or set off fireworks in public.
- Carry out activities that are classed as begging including such things as offering to clean car windscreens.
- And it prohibits street prostitution.
This ordinance of Coexistence and Citizen Security, which was provisionally been approved in the November plenary session in parliament, and which will now be in public information for 30 days, consists of 163 articles split into six categories, and is in fine detail regulating almost everything that has to do with people's behaviour in public.
The regulation is so varied that, along with a chapter that prohibits any type of discrimination or conduct that violates their dignity, whether racist, sexist or homophobic, there are others with such specific determinations as the prohibition of placing unsecured plant pots on balconies, spitting in public, emptying waste water on public roads (a custom of the past), or keeping your car engine running when stationary.
The ordinance also establishes three types of infractions and fines for breaking these rules:
- Minor: up to 750 euros.
- Serious: from 751 to 1,500 euros.
- Very serious: from 1,501 to 3,000 euros.