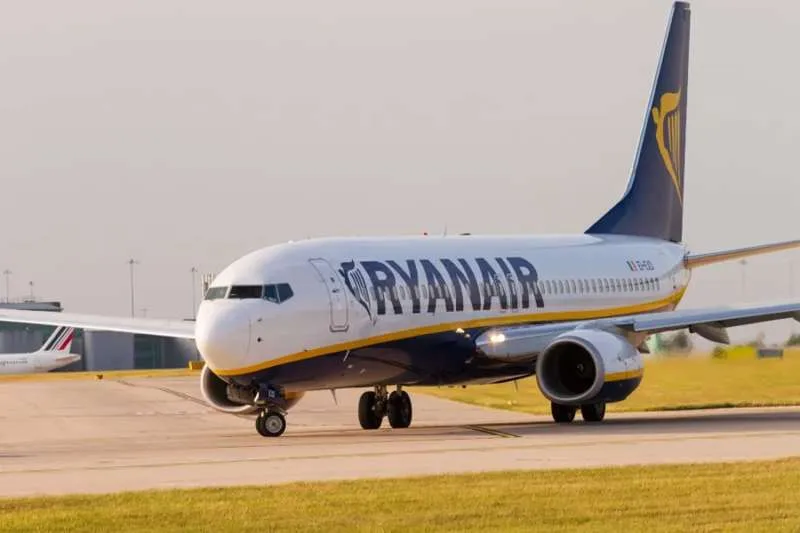 First weekend of Ryanair strike ends with no UK flights affected
The first weekend of strikes by Ryanair cabin crew have ended with minimal disruptions to or from the UK, but 133 flights to or from Spanish airports were affected in mainland Spain and the Balearics.
'Minimum Services' means that staff still had to work minimum hours preventing a full strike, although they intend to cause increased problems this coming weekend for the second half of the strike.
The USO and Sitcpla unions called a strike for cabin crew (TCP) for June 24th, 25th, and 26th, and then June 30th, July 1st and July 2nd, at the airline's ten bases in Spain in Madrid, Málaga, Seville, Alicante, Valencia, Barcelona, ​​Girona, Santiago de Compostela, Ibiza and Palma de Mallorca.
Ryanair closed their bases in the Canary Islands in 2019 and 2020, which in this case has meant fewer problems during this strike.
Yesterday, Sunday, 58 flights were cancelled and many more suffered delays due to the strike, which affected passengers wanting to travel domestically, but also to Portugal, Belgium and France, where there were also problems due to cabin crew strikes in those countries for the same reason as here.
Malaga airport was the most affected with twelve departures and eight arrivals cancelled, as well as six flights delayed. That was followed by Barcelona Airport, with six cancelled departures and six arrivals, as well as eight delays.
Palma de Mallorca Airport had 13 flights delayed, while one departure and one arrival were cancelled, and Valencia had problems due to a flight cancelled from Tenerife North due to a lack of staff at the Valencia airport.
Unions and staff are claiming that Ryanair 'illegally' coerced them back to work on the three strike days under the minimum services agreement, saying they acted against workers' rights, so are planning on how to avoid this so they can actually strike this weekend.