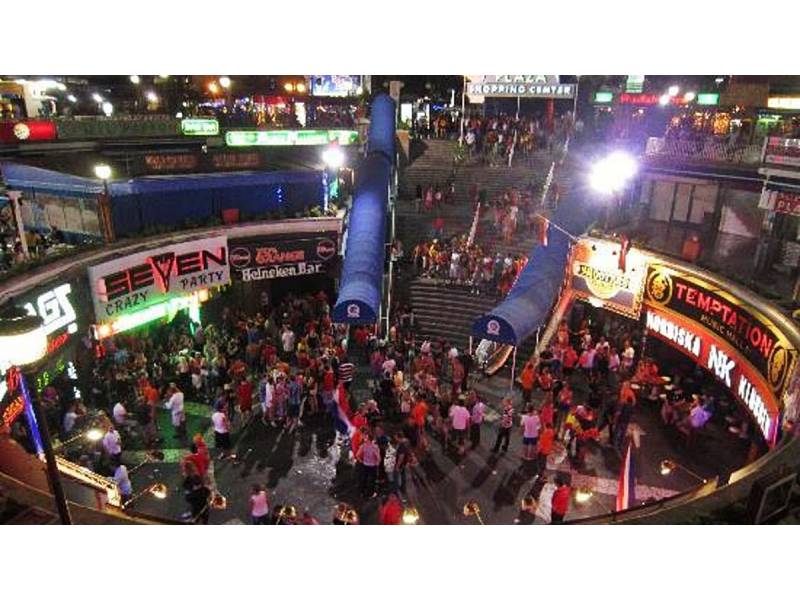 The tourist association demands greater police presence in the South
The president of the Tourism and the Federation of Hospitality and Tourism Entrepreneurs of Gran Canaria (FEHT), Tom Smulders, has expressed his concern about the continuous incidents taking place in the Plaza de Maspalomas during the weekends, and wants a greater police presence in the South to avoid altercations and damage to the image of the destination.
This weekend, two men have been badly injured after a fight with knives and bottles happened in the area of ​​Plaza de Maspalomas, which is where the escalators go down to the main bars and clubs of Playa del Inglés, in the south of Gran Canaria.
This particular incident took place at 4:00am Sunday morning, when two people confronted each other with knives and broken bottles; with both having to go to hospital, one with cuts on his neck and the other with cuts to his face.
Smulders says that the situation is getting out of hand. The 'new freedom' people have to go out is resulting in a high volume of aggression, and a blatant disregard for any restrictions by, not only the people but the bars in the plaza, who are just happy to have people back in them. "These are not tourists, they are certain groups of local young people and others of Moroccan origin, who don't go to have fun, as is the case with other customers, but are looking for fights and attacking customers," said Smulders who requests a greater police presence.
"These youths travel to the area to make 'macro-botellons' on public roads, drinking out of the boot of their cars, with their own music playing loudly, looking for trouble, almost like a gang culture. In addition, some are having illegal car races around the roundabout that adjoins the area where accidents and destruction of public street furniture have occurred."
The situation has generated an increase in complaints and negative comments through the evaluation platforms of the surrounding tourist complexes. The members of the business association have lamented the situation that they describe as "very serious" since it is not the first time that it has happened during recent weekends in the plaza in ​​Playa del Ingles, with barmen, waiters and receptionists, among the people who have been harmed by these events.