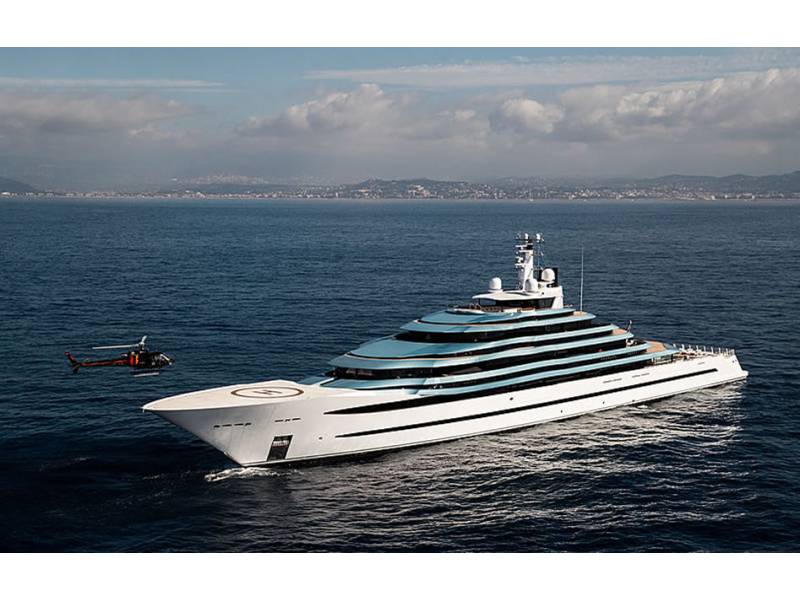 300 million euro super yacht stops off in Gran Canaria for 24 hours
The port of Las Palmas in Gran Canaria has received today a luxury guest, the superyacht 'Kaos', which is making a technical stopover to refuel on its way from Saint Thomas in the Virgin Islands, to Gibraltar. The yacht will be in Gran Canaria for 24 hours at the Santa Catalina dock, long enough for curious lovers of boats to come and see this spectacular vessel.
'Kaos' was built in 2017, is 110 metres long, and is priced at 300 million euros. It has capacity for 31 people in 16 cabins, all of them suites, and for 45 crew members in 24 cabins. It also has a helipad, a swimming pool, a 'beach club', sauna, gym, and elevator on board. It can reach a maximum speed of 18 knots and its annual maintenance cost exceeds 20 million euros.
It is currently owned by American billionaire Nancy Walton, one of the heirs to the Walmart empire, whose assets are valued at 8 billion euros, according to Forbes magazine. However, the ship was not always hers. It was built in the Netherlands for the late Emir of Qatar, grandfather of the current one, and was called 'Jubilee'. After passing away the yacht was sold, acquired by Nancy Walton, and relocated under the name 'Kaos'. It carries the flag of the Marshall Islands and its draft is 4.2 metres.