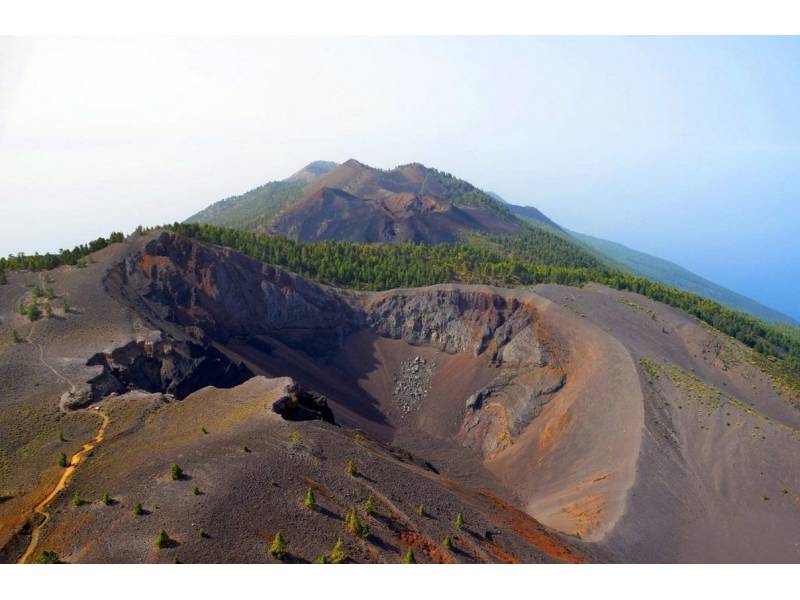 LA PALMA UPDATE: The intensity of earthquakes has increased
The National Geographic Institute (IGN) has registered more than 70 seismic movements this morning on the island of La Palma, one of them of 4.0 in magnitude located south of the municipality of El Paso and felt by the public. This quake took place at 10.16am but before it, they measured more than 50 between 1.2 and 2.6 magnitude in the same location area of El Paso, at a depth between 1km and 8kms.
At 7:12am there was also a 3.2-degree earthquake whose depth has not yet been determined by the IGN and which, like the previous ones, has been located south of El Paso.
During yesterday there was a reactivation of seismic activity on the island, and 110 seismic movements were detected, some of them at zero depth just below the surface.
The La Palma Cabildo has closed the network of forest trails and walking tracks that run through the municipalities of Fuencaliente, El Paso, Los Llanos de Aridane and Villa de Mazo, as most of the seismic activity that has been registered on the island since Saturday 11th September, are located in these municipalities.
This is the 10th seismic swarm in Cumbra Vieja in La Palma since 2017, and over 1,200 earthquakes and 5,400 tremors have been recorded.
Here is what has happened so far:
- The Island has been silent since 1971, when the Teneguía erupted, until 2017, when the seismic swarms began.
- In September 2020, Involcan's geochemical monitoring system detected the highest concentrations of helium-3 in the last 30 years at Cumbre Vieja, which means there is a magmatic intrusion.
- At 4.18am last Saturday (11th) the largest seismic swarm in recent years began at a depth of between 10 and 13 kilometres, according to the IGN.
- On Monday (13th) the regional government activated Pevolca (Plan for Civil Protection and Emergency Assistance of the Canary Islands for Volcanic Risk) and declared the yellow traffic light of Volcanic risk for the municipalities of Los Llanos de Aridane, El Paso, Fuencaliente and Mazo.
- By Tuesday 700 earthquakes had been detected, and the movement of magma generate a deformation in the crust of the Island of 1.5 centimetres. At dawn, there was an earthquake of 3.5 magnitude in El Paso that was felt by its residents.
- The head of Involcan, Luca D'Auria, does not rule out an eruption but is cautious with the deadlines. He explained that the magma "is looking for a way out" and there are two possibilities: it stays in a dormant magma chamber, or it continues its way to the surface.
- On Wednesday the deformation of the crust had reached six centimetres. Landslides occur in the El Remo neighbourhood (Los Llanos) linked to seismic activity, and 20 shallow earthquakes are recorded between 1 and 3 kilometres in depth.
- By Thursday there had been more than a thousand localized earthquakes, with 50 during the day at a depth of between 1 and 5 kilometres. The deformation of the ground grows up to 10 centimetres.
- The Pevolca Scientific Committee warns about the possibility of a "short-term rapid evolution of seismic activity, with more intense tremors."
- Involcan estimates the moving magma at 11 million cubic meters, which represents a quarter of what Teneguía emitted in 1971 (43 million).
- On Friday the Copernicus Sentinel satellite started to send data in relation to Cumbre Vieja from space.
- Almost 40,000 residents of Tazacorte, Los Llanos, El Paso, Fuencaliente and Mazo are instructed to pack a bag with essentials in it, in case of an emergency evacuation.
- Yesterday, seismic activity increased with more frequent tremors closer to the surface.
- An observation aeroplane and several drones are added to the surveillance team in the area.
Other articles that may interest you...