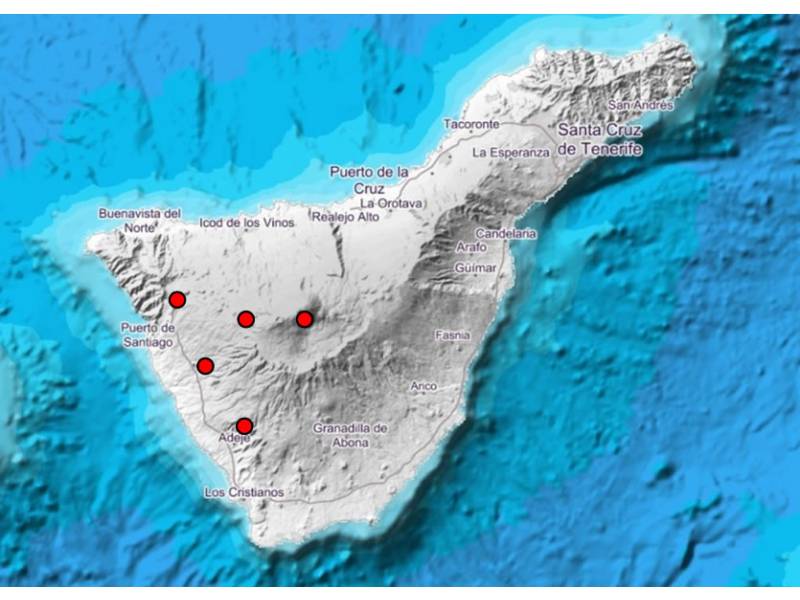 The IGN records a 1.2 magnitude earthquake in Adeje in Tenerife
The network of the National Geographic Institute (IGN) that monitors seismic activity 24-hour a day across all of the Canary Islands, has reported of five tremors in Tenerife over the last few days, with the most recent one this morning in the municipality of Adeje, in the south of the island.
The earthquake was located northeast of Adeje at 9.13am this morning with magnitude of 1.2 on the Richter Scale at a depth of 11 kilometres and was not felt by the population.
Yesterday morning, Monday, there was another earthquake in the northeast of the municipality of Guía de Isora with a magnitude of 0.8, this tremor was registered at 4.09am at a depth of 13 kilometres.
In the last few days, three more earthquakes have been measured in Santiago del Teide (1.4 magnitude), Guía de Isora (1.1) and Vilaflor (0.8). None of them have been felt by the population and the IGN is monitoring the area closer than usual due to the activity in La Palma.
Other articles that may interest you...