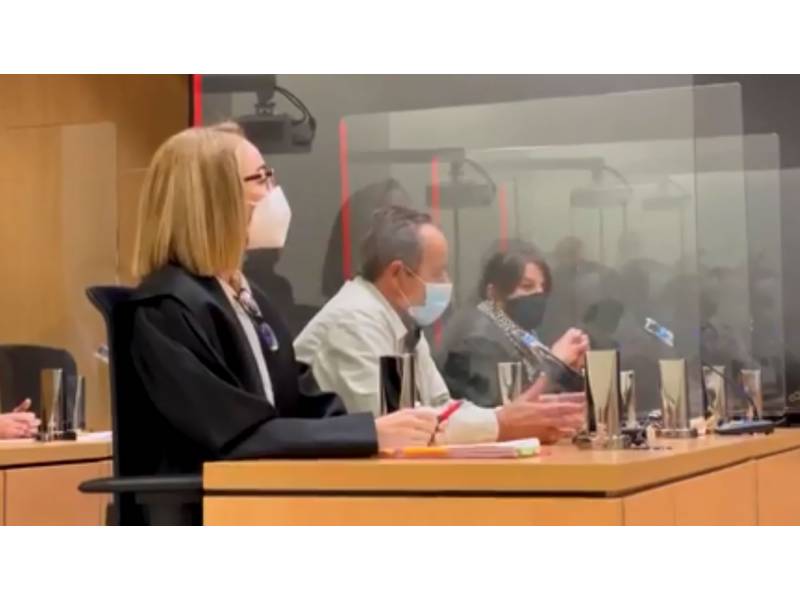 Court wants 34 years for man who sexually abused five young grand children
It's a case that has rocked the Canary Islands, "we are facing disgusting facts," the prosecutor Pedro Gimeno explicitly detailed when describing the accusation made against a 67-year-old taxi driver for, allegedly, having sexually abused his five young grandchildren. The representative of the Public Ministry yesterday, on the last day of the trial in Las Palmas, maintained his request for 34 years in prison, 50 years probation, and 55 years prohibition of any profession or trade that involves direct contact with minors for the accused.
In his report, Gimeno stated that, despite the fact that the accused denied the facts, if there had been a single victim, there could have been some grounds for possible lying, but in this case "it is five of his grandchildren who have too many similarities in their testimonies, that even taking different situations into account, they coincide in the way he approached them, offering them sweets and gifts to win the affection of the children and then abuse them sexually."
Gimeno described as "especially disgusting" an episode of abuse in which, allegedly, the defendant forced a minor of only four years old to perform oral sex on him, for which he asked the Sixth Section of the Provincial Court of Las Palmas to apply a conviction relevant to the crime.
Lawyer, Ana Cristina García, said it has been "fully proven" that the taxi driver from Las Palmas de Gran Canaria had committed sexual abuse on his five grandchildren: "We have firm conviction that he was aware of what he was doing at all times for several years to his five grandchildren, posing as a loving and tender grandfather regardless of the age of the minors. He did everything without any scruples," she explained.
On the other side, the defence attorney, Belinda Betancor, insisted that her client did not commit the acts for which he was being accused, "which he denied at all times," adding that he always maintained a "very good relationship, both with his daughters and with his grandchildren," she said.
"The only testimonies against the accused are the stories from the minors, and it must be taken into account that the version offered at first by their respective mothers, revolved around the fact that my client was an exemplary father and grandfather, but then everything changed over time in a surprising way," she described to the Chamber.
The defendant, in his turn to speak, stated that "I have spent my entire life taking care of my children and my grandchildren, and I have loved them very much. I do not understand these atrocities that have been said, I do not understand anything that is happening, and I have only dedicated myself to working 14 or 15 hours every day to support my family to the point of having retired without having saved a single euro" he declared.
"I don't understand any of this and the disgust I feel at hearing all these atrocities that have been said about me ... I just don't know. I swear on my mother's grave and by the eternal rest of her soul that I have never ever done any of these acts they are accusing me of or anything like this, and I ask for protection for these children," he added to the sobs of several of his relatives who were present in the courtroom. One of his daughters had to be treated by a doctor after suffering an anxiety attack in the corridors of the City of Justice at the end of the hearing. The procedure has now be sent for sentencing.