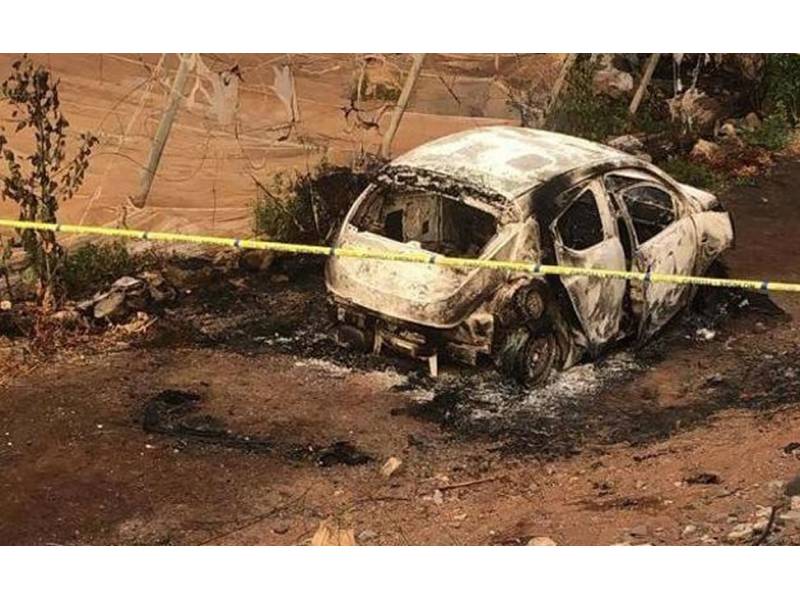 Police find a charred corpse in a burnt out car in Pozo Izquierdo in Gran Canaria
The Local Police were called to a burnt out vehicle between some banana plantations in Pozo Izquierdo on the southeast coast of Gran Canaria this morning at 7.40am, and when they arrived together with the fire brigade, they saw that the charred corpse of a person was still inside the car.
They immediately cordoned off the area until the Guardia Civil arrived, who are in charge of these types of investigations. The first indications point to a violent death, since the body was strapped inside the vehicle, which was parked on agricultural ground between some greenhouses.
After the crime scene was inspected by the Judicial Duty Guard of San Bartolomé de Tirajana and the forensics department of the Institute of Legal Medicine of Las Palmas (IML), they proceeded to remove the body for a full autopsy while an investigation has been opened by the Guardia Civil.
The police have requested that if anyone has any information regarding this incident, that they contact them in confidence.
Other articles that may interest you...