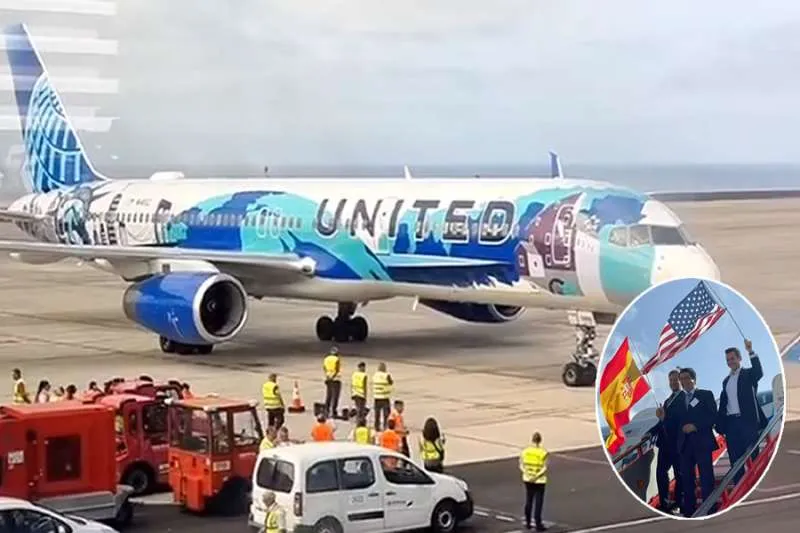 Welcome to Tenerife! The first direct flight from the USA this century arrived today
Today is a historic day as at 9.48am this morning, the first direct flight from the USA this century landed at the Tenerife South airport from New York. After more than two years of negotiation with American Airlines, dreams became reality as the first visitors stepped off the plane to be greeted by the president of the Tenerife Cabildo, Pedro Martín.
Martin was joined by the director of island Tourism, Laura Castro, and the CEO of Turismo de Tenerife, David Perez, who have been instrumental in organising this new flight route, and a welcoming party in traditional Canarian dress giving them gift bags upon arrival.
This transatlantic connection of United Airlines offers Tenerife an opportunity not only for the tourism sector but for the winter economy as it also opens up new avenues of business and investment with a very important market with strong purchasing power.
To make this "a stable and lasting connection", the Tenerife-New York flight will have three round trips a week from Tenerife South Airport, which means there are 16,000 seats scheduled for this summer.
It also offers residents of Tenerife a 7-hour direct flight to Newark airport in New Jersey so that they can also easily, and relatively cheaply, go to America for a long weekend or holiday without having to via Madrid or the UK.
Other articles that may interest you...