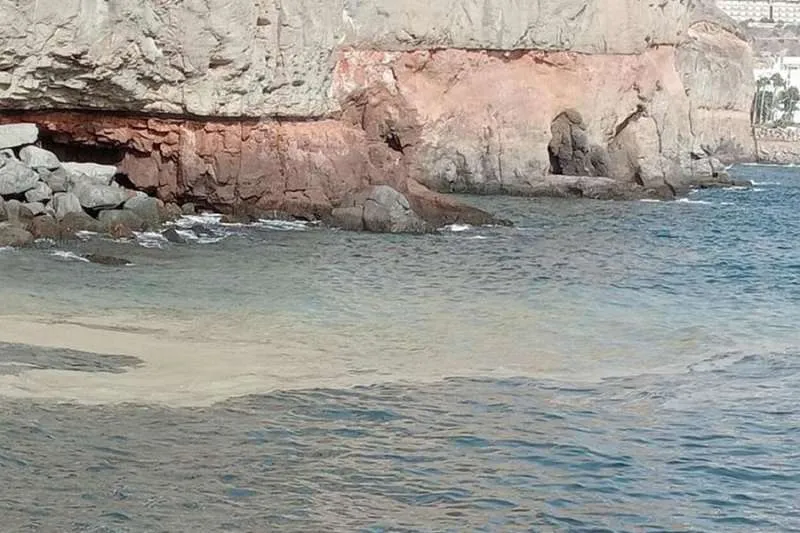 The mayor confirms the presence of microalgae on the Mogan coast
The acting mayor of Mogán, Mencey Navarro, has assured that the deposits observed on the coast from Tauro to Mogán beach are "microalgae", and that they have appeared due to the prevailing heat over the last few weeks.
Navarro said that there is no evidence of the presence of dead fish at this point on the coast, and clarified that the buoys placed on the Mogán beach are to delimit the bathing area and not to signal the presence of microalgae or any type of spillage.
However, a resident of Las Palmas who was on holiday in Mogán claims that she has been in the area for 10 days and "every day it gets worse", and shared photos of it on social media.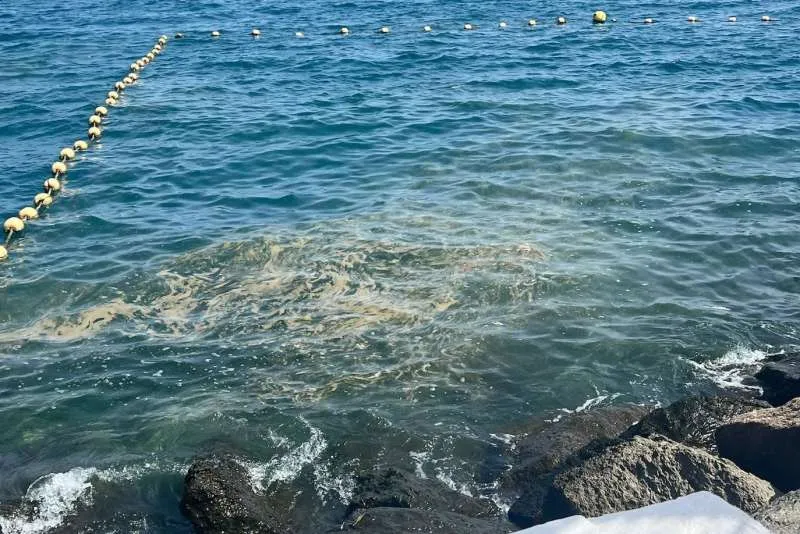 "They are not microalgae, because they do not kill fish and there are dead fish here," she said and asked that they find out the reason for the deposits on the municipality's beach.
The woman, who asked to remain anonymous, complains about the "bad appearance" and the presence of "pollution from spills" that according to her have appeared on the beach.
As can be seen in the images provided by this woman, dirt and dead fish can be seen on the shore near a rocky area that is part of the beach, but is several meters from the shore. "I think that the people who are on the sand don't always see what I see, because otherwise they would not get into the water," she said.