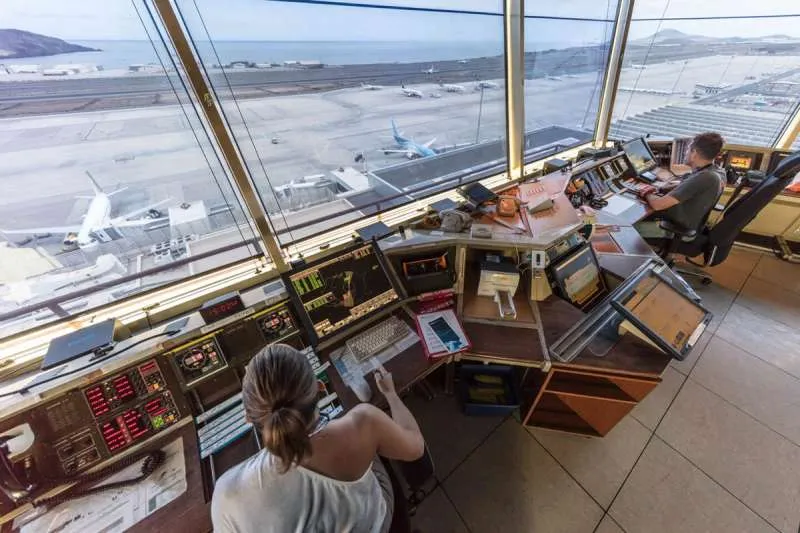 The Canary Islands recovered 100% of pre-pandemic international air traffic in June
The Canary Islands recovered 100% of their pre-pandemic international air traffic in June, and are very close to their record global air traffic, as reported by Enaire, the employers of air traffic controllers, and the Ministry of Transport. A total of 26,905 flights passed through the hands of Canary Islands control centres during the month, which is only 2.4% less than three years ago.
Part of this was 11,767 international flights, a figure almost identical to that of the same month of 2019 when there were 11,769. Figures for domestic flights (to other parts of Spain or inter-island) remain 2% below the June 2019 figures, while flyovers, i.e. planes passing through Canaries airspace over the islands, are still 13% below 2019, as long-haul travel hasn't yet fully recovered.
In the first six of this year, the Canary Islands have recorded 164,904 flights, which is 7.2% less than the first half of 2019. International traffic totals 81,673 flights, 5.7% less; domestic flights total 67,837 (-5.8%), and flyovers reach 15,394 (-20.1%).
For the high seasons of air traffic, which are summer in mainland Spain and the Balearic Islands and winter in the Canary Islands, Enaire has an action plan for technical, operational, and airspace restructuring projects, called the Summer Plan 2022-2023.
The plan is based on achieving the best possible rates of safety, efficiency, speed, quality of service, and sustainability, as air traffic is recovered and travel increases.
To achieve this, Enaire has already employed more air traffic controllers due to forecasts of a record-breaking summer, increasing the workforce by 6% across the network. The Canary Islands now has 250 active air traffic controllers, which is an increase of 9%, the biggest in Spain.