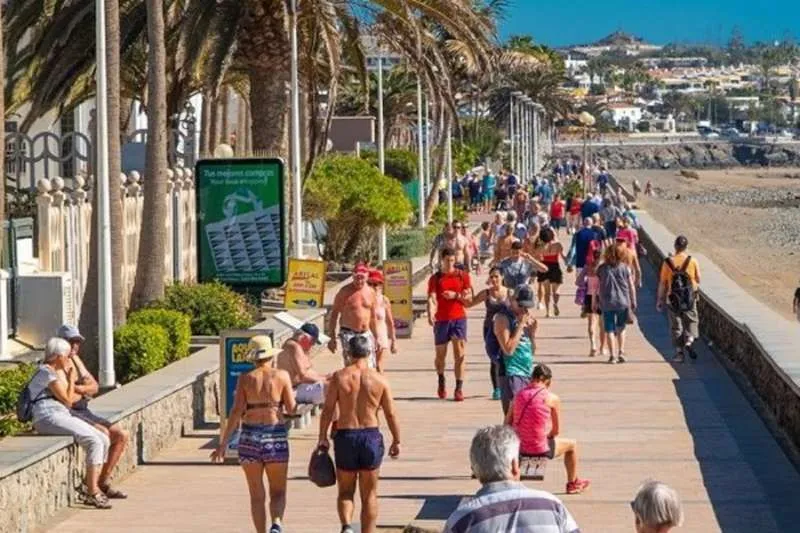 The Canaries exceeds one million tourists in a month for the first time since Covid
According to the latest data from the INE (National Institute of Statistics) released this morning, Thursday, the Canary Islands had 1.12 million foreign tourists in March, exceeding the barrier of a million tourists in a month for the first time since the beginning of the pandemic, and eleven times the number of arrivals in March 2021, which were 100,525.
Although these figures are still slightly below those registered in March 2019, when the Canary Islands received 1.34 million visitors from other countries, it is fantastic news taking into account there were still entry restrictions to and from the two main source markets, the UK and Germany, and mask rules were still in place.
In fact, the Canary Islands were the top destination in Spain chosen destination by foreign visitors in March, especially the British, concentrating 27.9% of all travellers arriving in Spain, and were also the destination with the most overnight stays in March: almost 10.8 million, 837.7% more than in March 2021.
FIRST-QUARTER FIGURES:
During the first quarter of the year, the islands received 2.9 million international tourists, which represents a year-on-year increase of 990.9%, and has led the region to have 35.6% of the total spending of travellers arriving in Spain, (which was 4.2 billion euros), a percentage that only in March was 33.1% of the total and represented 1.68 billion euros.