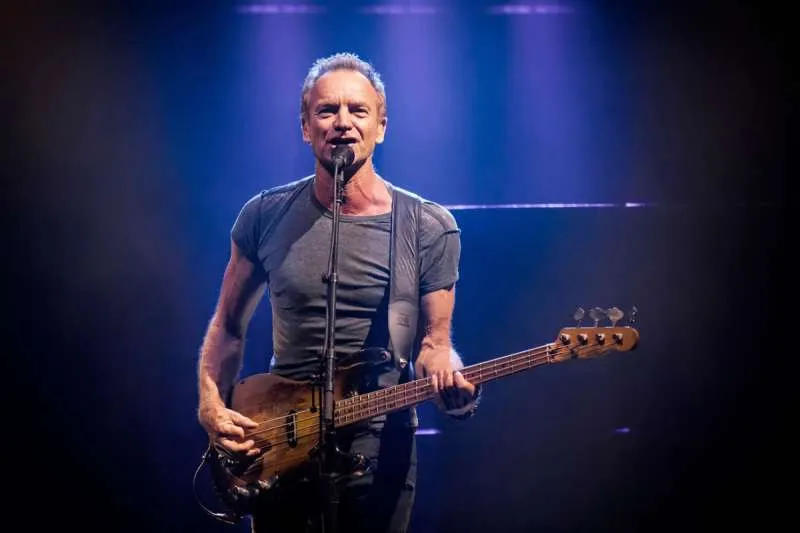 Sting will perform two concerts in Tenerife South and Gran Canaria next June
Legendary British singer and songwriter, Sting, is set to return to the Canary Islands in 2023 with two concerts scheduled in Tenerife and Gran Canaria for June as part of his new tour, entitled My Songs.
Few details have come out so far about what will undoubtedly be one of the musical events of the summer, although the venue for the concert in Gran Canaria has been named as La Plaza de la Música, in the port area of Las Palmas, even though an official announcement hasn't been made yet.
In Tenerife, word is that the event will be in the south of the island in the municipality of Adeje, which is known for hosting this type of event as Elton John and Rod Stewart have both held concerts in the area, and several big dance music festivals take place every summer.
Again, no official announcement has been made, but it will be during the month of June.
Sting's world tour called My Songs, will include his own songs and those of The Police, so it will be a unique opportunity for his fans to see him live and relive classics like Roxanne, Walking on the Moon, and Message in a Bottle.
During his career, Sting has sold more than one hundred million records and has received sixteen Grammy Awards for his work, as well as earning an Oscar nomination. His latest album, titled The Bridge! was released last year.