Siam Park named as the best water park in the world for the 9th year in a row
Siam Park has been recognized as the best water park in the world yet again, after winning the Tripadvisor Traveller's Choice Awards for the ninth year in a row. However, this year it has extra meaning as the category has been expanded to Best Amusement Park meaning they had far more competition than before.
The water park category has been dominated by Siam Park since they first won it in 2014, but this year's success is even sweeter as Tripadvisor changed the category to include theme parks in general, not just water parks, making the competition much tougher.
The president of Siam Park, Christoph Kiessling, said he is "highly satisfied with this recognition since it is the result of the great work carried out since we opened the doors."
"Siam Park is consolidated as the best theme park in the world and we want to continue improving to offer a product of the highest level to our clients", he stated.
The Traveller's Choice Awards are awarded to the best-rated experiences by visitors for facilities, service, cleanliness, etc. It is no coincidence that Siam Park has been so highly valued by its clients as it has world-class attractions set in a unique environment that transports its visitors to an exotic Thai village with the world's biggest man-made wave.
Tripadvisor is the largest travel platform in the world, visited by the millions of tourists that come to the island. Therefore, this is not only good news for Siam Park, but for the tourism sector in general.
Founded in 2008, Siam Park is open every day and has become a mecca for fun and thrill-seekers thanks to its attractions. In addition, it offers relaxing spaces such as Siam Beach, where you can enjoy hours of sunshine, and in summer the fantastic Siam Nights!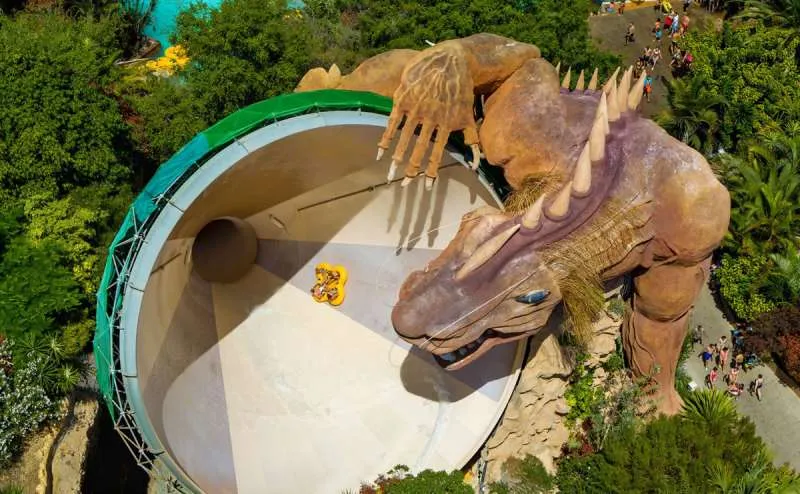 Find out more at their website: siampark.net
Other articles that may interest you...