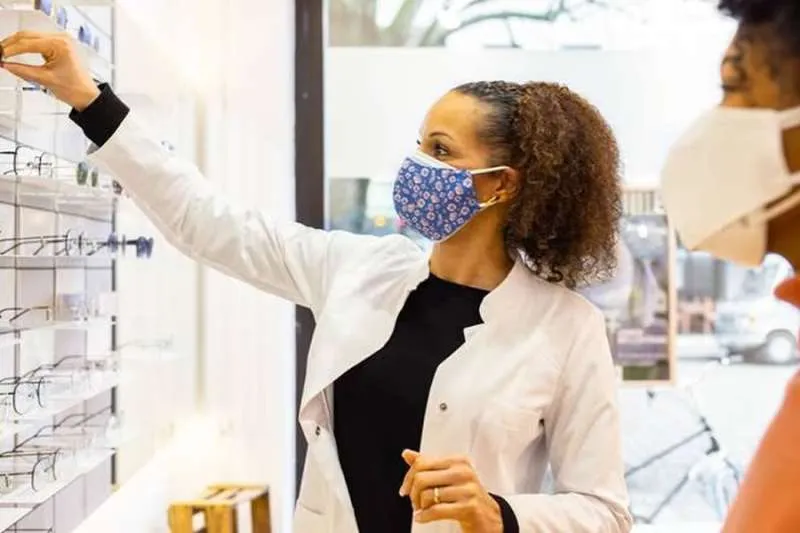 Masks will not be mandatory in opticians and orthopaedic centres from next week
From next Wednesday, 8th February, masks will no longer be required to be worn on public transport in Spain, including the Canary Islands, which means in taxis, on buses, coaches, ferries, trams, and planes on internal flights within Spain, but the Ministry of Health has also confirmed that you will no longer have to wear them in opticians or orthopaedic centres.
This was announced yesterday (Thursday) by the Minister of Health for Spain, Carolina Darias, to the regional health authorities at the Inter-territorial Health Council.
From next Wednesday, masks will only be mandatory in medical and social health centres, hospitals, and in pharmacies after the Council of Ministers officially approves the measure on Tuesday and it is published in the Official State Gazette (BOE).
Monitoring bird flu:
In addition, health administrations agreed yesterday to take more measures to try to stop bird flu. The Public Health Commission approved an update of the protocol for this disease yesterday that significantly increases surveillance of people suspected of having been in contact with N5H1.
The text, prepared by the 'Ponencia de Alertas', stresses that although the chances of a sick bird or any other animal infecting a human being are low, there may be "sporadic cases in the future", as happened in September in Guadalajara, when a worker at a farm became the first person in Spain to be directly infected with bird flu by being in contact with birds that carried the virus.
To control suspected cases, the Public Health Commission establishes that people exposed to the virus will have "double surveillance that allows suspicious cases to be detected as early as possible" and "will increase the probability of detecting asymptomatic cases." In this way, they will be subjected to passive surveillance of symptoms compatible with the disease and screened through PCR.
The new document 'Prevention, early detection and control of bird flu' focuses on the possibility of infection by aerosols, small drops of saliva that remain in the air for a long period of time. "Due to the high volume of aerosols that can be generated in these outbreaks and in the cleaning and disinfection tasks derived from them, the people related to the focus (eg, farm workers) will be considered exposed regardless of the use of PPE during the exposure", the text says.
Avian influenza has become a new threat to public health and alarm bells have gone off after the death of minks affected by the disease on a farm in Galicia. Mink, like other mammals, can generate virus mutations that make them more lethal to humans.
This monitoring doesn't actively affect the Canary Islands at the moment, but the protocols are in place for all regions of Spain.