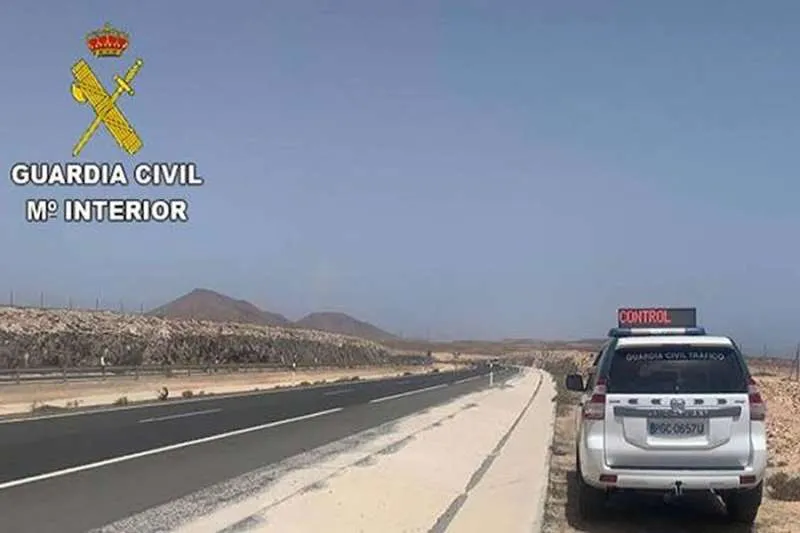 Man fined 720 euros for driving at 190kmh on way to the airport
The Guardia Civil have arrested a 21-year-old Italian male in Puerto del Rosario, after recording him doing 190kmh on the FV-1 motorway in Fuerteventura. He was clocked by a mobile speed camera travelling from Corralejo at Km 12.5 where the maximum speed allowed is 100kmh, thus doing nearly double the permitted limit.
As a result of the speed he was travelling, the Guardia Civil tracked him down and located his car entering the airport, where they intercepted him.
When they stopped him for questioning, he admitted he was driving at high speed because he was late for a flight to Italy, but he also claimed he didn't realise just how fast he was going.
The driver, who is a Canaries resident, was informed that his actions could constitute a crime against road safety, and officers processed charges against him, but let him get on his flight.
The police report, including a photo taken by the speed camera, were delivered to the Investigating Court number 2 in Puerto del Rosario, which held an oral hearing in his absence, in which they imposed a fine of 720 euros and banned him from driving eight months and two days.
Other articles that may interest you...