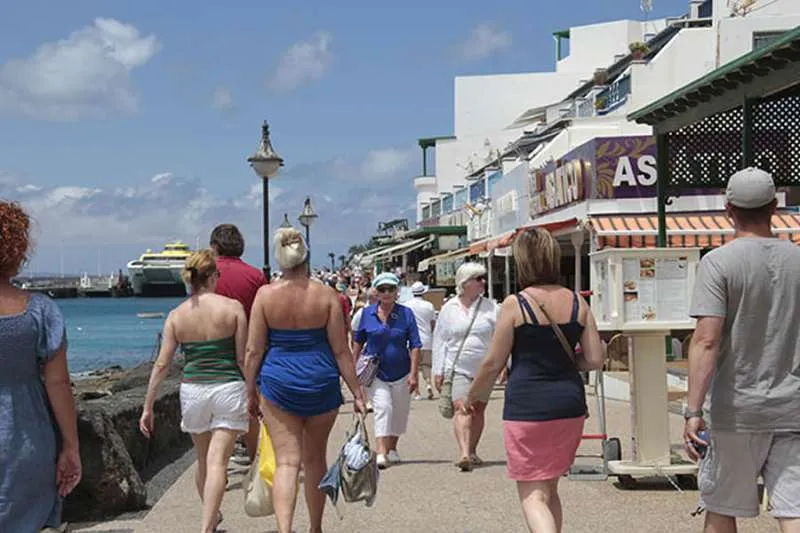 Lanzarote forecasts a rebound of British, German, and Spanish tourists
Tourism and Business Associations in Lanzarote are confident that the second quarter of 2022 will be positive for the sector, due to a high influx of tourists from the main markets related to the island, according to a study by the Canary Institute of Statistics (ISTAC). In particular, a rebound in tourism from the United Kingdom is expected, as is an increase in holidaymakers from Germany and mainland Spain.
In the specific case of travellers from the UK, advance bookings show a marked increase compared to those at the beginning of the year, and those compared to the second quarter of 2021.
Regarding the German market, the forecast is much closer to previous figures as travel has been easier within the EU, even though Germany itself has extended restrictions for people returning home from holidays.
As for other markets, bookings reflect numbers very similar to previous periods. Hardly any increase is forecast in terms of the 'secondary consideration markets', which are Italian, French, Dutch, Swiss, and Irish tourists.
There is also no substantial variation expected from the Scandinavian market in this quarter between April and June, as it is the first that sees re-activation, although they hope to see an increase from July to September.
Following on from this, ISTAC estimates that average tourist accommodation occupancy during this 3-month period will be at 70% in Lanzarote, especially as Easter gave April a boost when it rose to 78%. As for the months of May and June, in both cases, occupancy is expected to be close to 71% and with options even to go higher.
Other articles that may interest you...