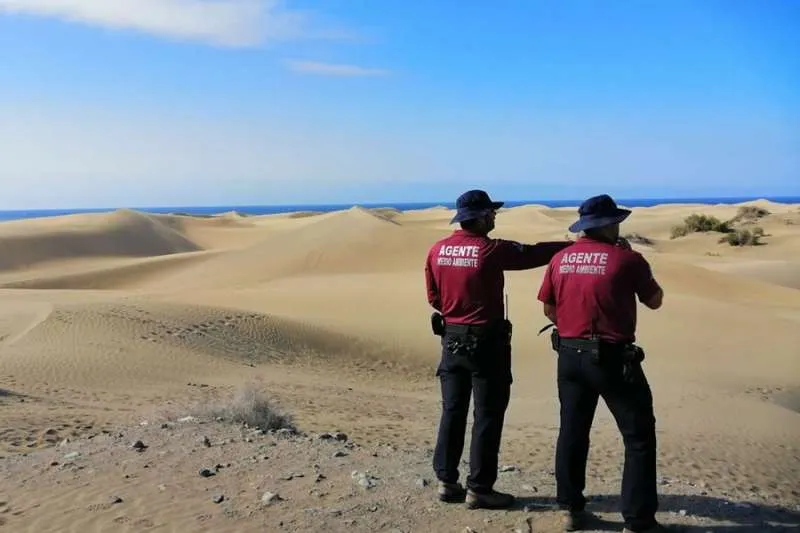 German tourist is sentenced to 4 months in jail for refusing to leave the Maspalomas Dunes
A German tourist has been sentenced to four months in prison and a month's fine, with a daily fee of six euros, for the crimes of resistance to authority and threatening an agent from the Cabildo Environmental department who asked him to leave the Maspalomas Dunes Special Nature Reserve.
According to the minutes of the Court of Instruction number 1 of San Bartolomé de Tirajana, the man, with no criminal record, was requested to leave the protected space on March 12th by the agents, which he refused, slapping one of them on the hand and then threatening them after picking up a large rock, which he didn't use and no one was injured.
In the oral hearing of the trial, the defendant accepted the facts reported against him and the requests of the Public Prosecutor, who issued a sentence of conformity that, imposed the requested penalty reduced by one third.
At this moment in time, the man will not have to go to jail, unless he is convicted of another crime during the sentence, or seriously or repeatedly fails to comply with the obligations to which he has agreed to.