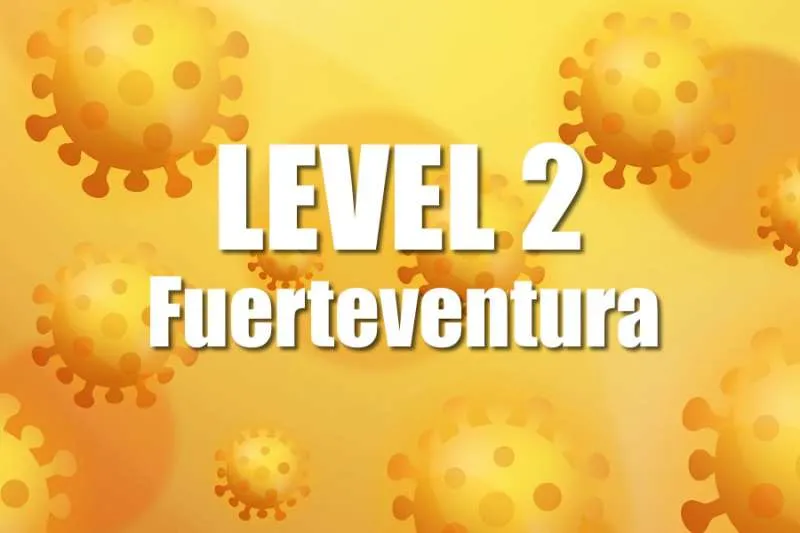 Fuerteventura drops to Level 2 and the rest of the islands stay the same
The Governing Council have dropped Fuerteventura to alert Level 2 due to the improvement of the islands epidemiological indicators for Covid, after reviewing this week's report, while Gran Canaria, Tenerife, La Palma, La Gomera, and El Hierro remain at Level 3, and Lanzarote at Level 2.
Fuerteventura goes to Level 2 because of the progressive improvement of the care impact indicators and hospital pressure, which have continued in a downward trend that has been maintained in the last 15 days, and in addition, there was also a notable decrease in the indicators of Block 1 in the last week, which are those related to incidence of the virus.
The change in level comes into force at midnight tonight, which is 00.00H Friday 11th March. Many people seem to think that this change in level doesn't make any difference to restrictions, however there are far more regulations than just hospitality opening hours, capacities and group sizes, as this now means improvements for kids camps, camp sites, barbeque areas among other things.
The health alert levels, determined by the Ministry of Health and the Regional Health Authorities, evaluate the epidemiological situation of each territory based, fundamentally, on hospital pressure (whose bed occupancy indicators are now the determining factors for analyzing the trend and severity of Covid-19), and the incidence that causes the transmission of the coronavirus, according to the modification established within the Interterritorial Council.
The care indicators show a favourable evolution this week and the daily average number of occupied hospital beds has decreased by 24%, with an average occupancy rate of 6.1%, and is at medium risk.
The percentage of occupation in Gran Canaria, Tenerife and La Palma are at a medium risk level; La Gomera and El Hierro at low risk; and Fuerteventura and Lanzarote at a very low level of occupancy.
The number of occupied ICU beds also maintains the downward trend, decreasing by 19% compared to the previous evaluation. The occupancy rate in the archipelago as a whole is now 6.1%. This means that Tenerife and Gran Canaria are at a medium risk level, La Palma is at low risk, and the rest of the islands remain in controlled circulation.
Other articles that may interest you...