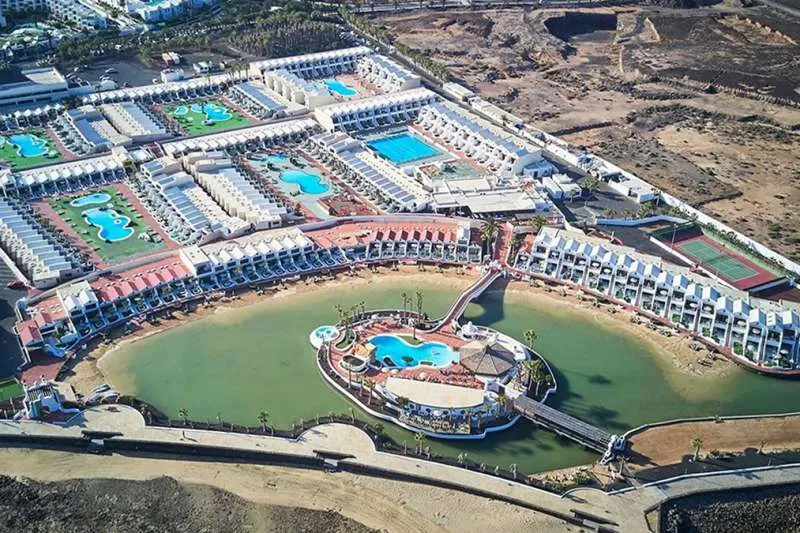 Bankrupt hotel complex in the Canary Islands is being sold at auction
The Lanzarote Sands Beach Resort hotel and residential complex in Costa Teguise, which has been bankrupt since June 2017, has completed the first stage of compiling offers within the bankruptcy process for subasta (auction). It was built in 1986, has 386 apartments distributed in six buildings, and is valued at 17 million euros.
Although the establishment has become known among athletes as it has a large saltwater lagoon, an Olympic size swimming pool, several other pools, as well as a gym, and a wide range of sports and leisure facilities, it has also made headlines for other reasons.
In 2012, the newspaper El País reported that a Las Palmas court was investigating the possible connection between the partners of the hotel complex's parent company, the Kokorev family from Russia, and the Government of Equatorial Guinea because money laundering derived from alleged embezzlement of public funds was suspected.
However, the resort changed owners and continues to operate, but still has a debt of 12.7 million euros with the Treasury, which has led the company to appear on the well-known black list of delinquent taxpayers.
During April this year, the gobid.es auction house began collecting offers for the complex, with a deposit of 340,000 euros to participate in the process. Having received several offers, the bankruptcy administration is currently evaluating the feasibility of the proposals presented, and if one is selected, it must be authorized by the corresponding Court.
When it comes to accommodation, the resort offers a variety of options, from one-bedroom studios to three-bedroom apartments with kitchens and furnished terraces or balconies. Most rooms come with sofa beds, while higher-category rooms have full kitchens, sun beds, and beach access.
In addition, there is a golf course and a water park in the vicinity of the hotel, as well as Las Cucharas beach, known for hosting numerous sporting and cultural events, such as the PWA World Windsurfing Championship and the Costa de Músicas Festival. Currently, it is still possible to book rooms from 115 euros per night.
Other articles that may interest you...