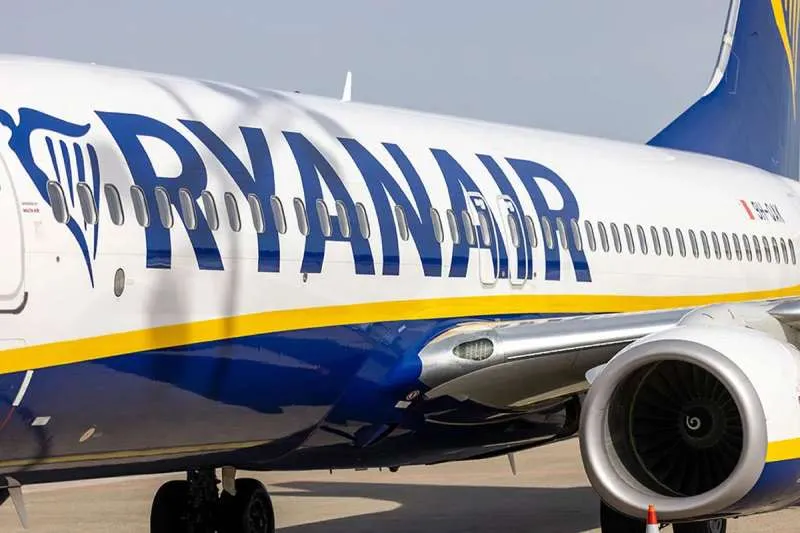 BREAKING: Ryanair to open new bases in Tenerife Sur and Lanzarote with more flights
Ryanair has announced this afternoon (Tuesday) that they will open two new bases in the Canary Islands at the end of March or the beginning of April, at the Tenerife South and Lanzarote airports in time for next summer campaign that will allow the creation of new routes with better flight times as planes and crew will be based here in the islands.
This was announced by the CEO of the company, Eddie Wilson, at a press conference accompanied by the President of the Canary Islands Government, Ángel Víctor Torres, in which he stressed that there will be 70 routes with the islands, six of them new, with 520 weekly flights, which is 10% more than now.
The company is investing 400 million euros and has a "clear commitment" to the archipelago, with the objective, in the medium and long term, of opening other bases in Gran Canaria, Tenerife North, and La Palma said Torres.
According to Ryanair data, the airline brings more than two million tourists to the islands each year, generating spending of 1.4 billion euros in hotels, bars, shops, rent-a-cars, and excursions.
According to Wilson, to return to the Canary Islands after the closure of its previous bases, Aena's incentives have played an important part and have been extended for the whole winter with support from the regional Government, adding "Our main goal is to fill seats and bring tourists to the islands".
Questioned about the situation of the workers fired after the closure of the previous bases, he pointed out that they have already received their compensation, although he has acknowledged that "the pandemic delayed the negotiations and there were different interpretations about the ERTE between the company and the workers".
However, he said that the closure of the bases was caused by a "lack of planes" but has made it clear that the Canary Islands have always been among the company's priorities and they have continued to fly here and open new routes both nationally and internationally.