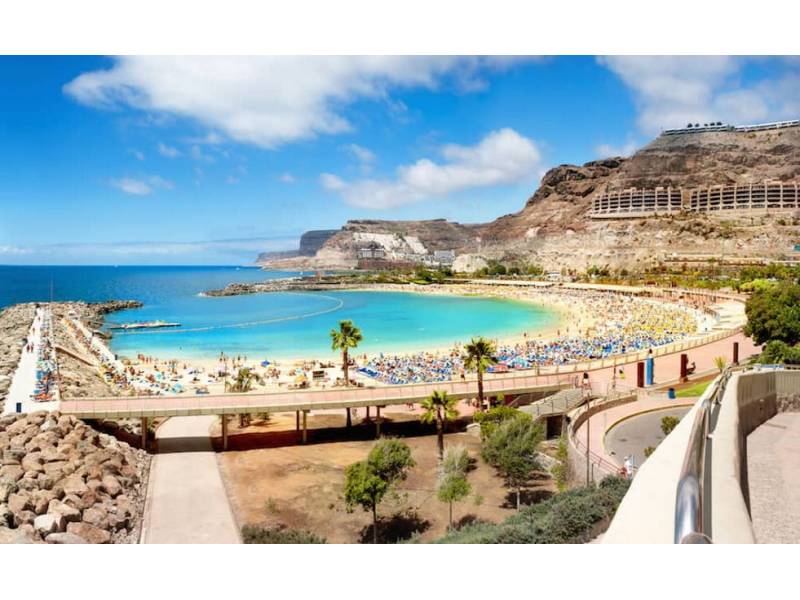 A cloudy start to Saturday but clearing during the afternoon
The weather forecast for the province of Las Palmas de Gran Canaria for today, Saturday, indicates that in the north of Gran Canaria there will be low clouds, below 1,200 metres, at the start and end of the day, with clearings and sunny spells during the afternoon; while in the rest of the island there will only be light cloudy or it will be clear for most of the day.
In Lanzarote and Fuerteventura, again it will be slightly cloudy in the early and late hours, according to the State Meteorological Agency (Aemet). In general, temperatures be slightly lower inland and remain the same on the coasts between22ºC and 25ºC.
Winds are forecast from the northeast and will be stronger on the southeast and northwest slopes, especially during the afternoon, and mostly breezes on the southwest coast.
In the western province of Santa Cruz de Tenerife, it will be cloudy in the north of the islands, but will clear during the afternoon, and in the rest of the areas, slightly cloudy or clear.
There is a wider range of temperatures in these islands, from 26°C in the south of Tenerife to 16 degrees in the island of El Hierro. Again the wind will blow from the northeast, but will be more intense on the east and northwest slopes, with mostly breezes on the north and west coasts, and on high central peaks expect a light to moderate northwest wind.
There is a 20% chance of some light rain at altitude in sheltered areas of the islands later tonight, and sunset is due at 7.43pm.