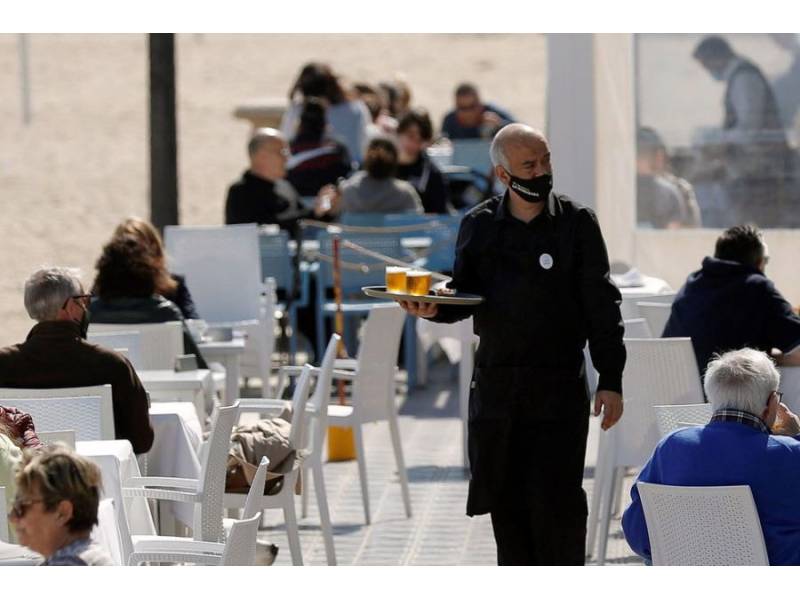 Tenerife heading for Level 4: here are the measures that would affect the Island
Tenerife is the only island that now has parameters firmly in Level 4 territory, and is expected to be raised from Level 3 in the next few days when the Governing Council of the Canary Islands next analyzes the evolution of the pandemic by reviewing the Public Health Committees epidemiological report.
The island is currently at Level 3 along with Gran Canaria and Fuerteventura, while the rest of the islands are at level 2. The alert levels are decided after assessing the risk according to the result of the health indicators, taking into account the technical criteria of the General Directorate of Public Health.
Since the sixth wave started, and with scientific evidence showing that the Omicron variant is less fatal than previous ones, they have changed their focus from relying on incidence rates to make their decision, to looking at hospital pressure and ICU occupancy, which Tenerife now has at very high risk.
According to the 'Daily report on the situation of COVID-19 in the Canary Islands', the indicators for Tenerife confirm that the Island has sufficiently worrying data to justify its move to the 'brown traffic light', as it meets the requirements; with at least two indicators of transmission and one of hospitalization at 'very high' risk.
If the Governing Council does raise Tenerife to alert level 4, these are the current restrictions that would affect the Island:
- Maximum group size of 6 people in public or private, except in the case of cohabitants.
- Closing time set at latest 1.00am if licence allows.
- 33% of capacity outdoors and 25% indoors of locals, shops, gambling venues, sports facilities, gyms, and shopping centres.
- Hospitality can use 75% of outdoor terraces and 25% indoors with mandatory use of the Covid Certificate for anyone aged 12 years and 3 months and older (tables of six people maximum).
- Nightlife (clubs, discos, fun pubs) have the same group sizes, capacities, and closing time as hospitality. Covid certificate is mandatory as is collection of client's data.
- No dancing is allowed.
- Shisha pipes and similar are prohibited.
- Mass events with more than 750 attendees may not be held in open air stadiums, outdoors, or indoor arenas, i.e. in venues built for this use.
- Public shows (not classed as mass events) held in areas or demountable stages not permanently built for this use are not permitted. This includes sport, music, cultural, and leisure activities.
- Fiestas, festivals, and parades are not permitted.
- Cinemas, theatres, and museums (cultural activities) are allowed a maximum of 33% capacity with mandatory use of the Covid Certificate.
- Choirs, bands, orchestras, other musical groups are not allowed in closed spaces, performers must wear masks where possible and remain at least 2 metres from each other and audience members.
- Campsites closed.
- Public transport capacity is reduced to 33%.
- Outdoor markets are not allowed to operate.
- Fair attractions have maximum capacity of 33% in the fairground and on rides.
For full restrictions in all levels, click the following link: https://www.gobiernodecanarias.org/cmsgobcan/export/sites/principal/coronavirus/docs/TABLA_MEDIDAS.pdf
Other articles that may interest you...