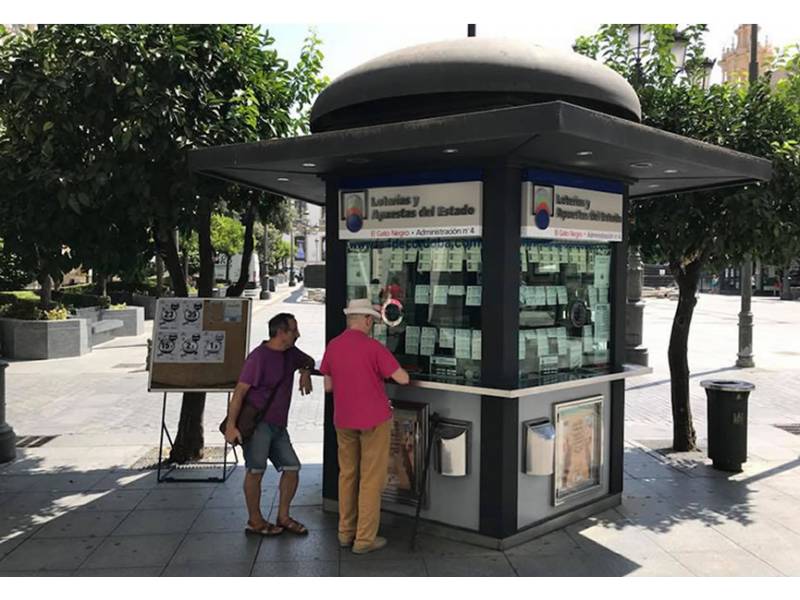 10 million euro lottery winners in the Canary Islands
One of the Spanish lotteries, ONCE, has winning tickets in the Canary Islands of almost 10 million euros from Friday's draw (September 24th), in Tenerife and Gran Canaria. In total there are 30 different winners of various amounts, including a 9,000,000 jackpot winner in Gran Canaria.
According to ONCE, the draw has left one winner in the municipality of Arucas with nine million euros; then three with 40,000 euros each, and 26 with 25,000 euros each in other parts of Tenerife and Gran Canaria, as reported by the organization in a press release.
ONCE have confirmed that the nine million euro ticket was sold in Arucas by seller Olga María González, who not only sold the jackpot ticket, a Category XL coupon, but also another of 40,000 euros; and eight more coupons with 25,000 euros each.
She has been selling lottery tickets in front of the Arucas Town Hall for fifteen years, and couldn't believe it when they told her she had sold winning tickets to the value of 9,240,000 euros this week! "I don't believe it. I'm very happy. It is a joy for the Canaries at this difficult time", said Olga María, who wanted to send an affectionate hug to her neighbours from La Palma, in these moments of anguish.
On the other hand, in La Orotava, the Cuponazo has distributed 250,000 euros, in ten coupons awarded with 25,000 euros each. In total, 280,000 euros has been won in Tenerife as there were two other winners with 40,000 euros each.
On Fridays, for just three euros, the ONCE Cuponazo offers a jackpot of 9 million euros, and six second prizes of 100,000 euros. However, if you opt for the XXL Cuponazo, for five euros, the prize goes up to 15 million and 200,000 euros, respectively. In addition, there are 134 prizes of 25,000 euros to be won, which increases to 40,000 euros for the XXL option.
Other articles that may interest you...