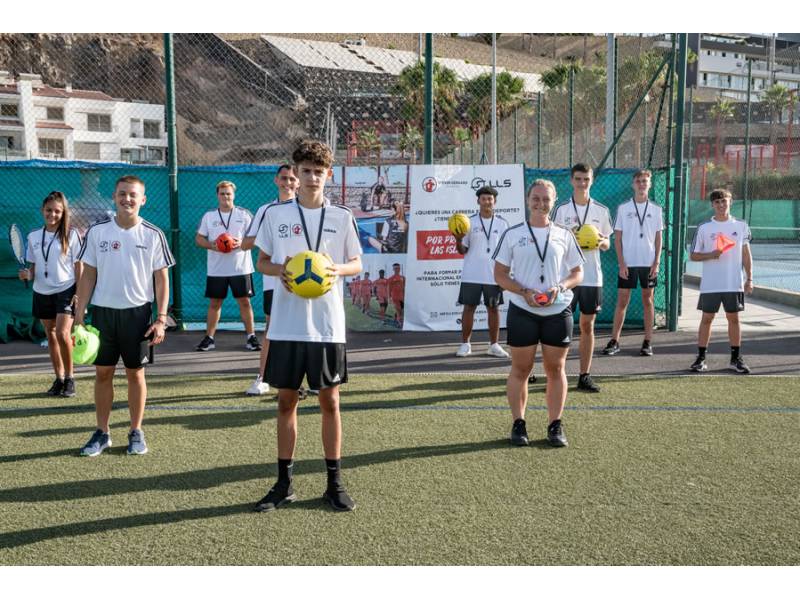 The brand new Steven Gerrard Sports Academy is here in Tenerife
This week sees the launch of the brand new Steven Gerrard Sports Academy at Tenerife Top Training, a world-class sports facility in La Caleta in the south of Tenerife. The education course for students aged 16-19 here in Tenerife, is the first in the Canary Islands and is an extension of the existing network of centres that are situated all over the UK, mainland Spain, and Qatar.
The aim of the 2-year BTEC Diploma is to provide training and education related to the sports industry, offer work experience locally, coaching opportunities in various sports, as well as taking the students around the globe to connect with their fellow learners.
The academy is already collaborating with local organisations to ensure the students gain quality experiences and support including The British School Tenerife, Abama Resort, Duotone Watersports, Bulldog Gym and Dukes Gym, CD Marino, CD Perdona, Nandu Rugby, and Tenerife Top Training itself.
Also, a trip to Liverpool is scheduled for late November where students will attend a global coaching conference at Anfield and apply for summer jobs at places like Camp America, Challenger Soccer Camps, and sports companies located in Sri Lanka, Doha, and Dubai.
This is such an exciting time for the young people of Tenerife who wish to pursue a career in the sports industry or move on to study sport at a university anywhere in the world. The places are already starting to fill up for next year's cohort, 12 months in advance!
If you would like more information please visit @LLSOnline or @StevengerrardAcademy or email Jason Smith at js@stevengerrardacademy.com
Other articles that may interest you...