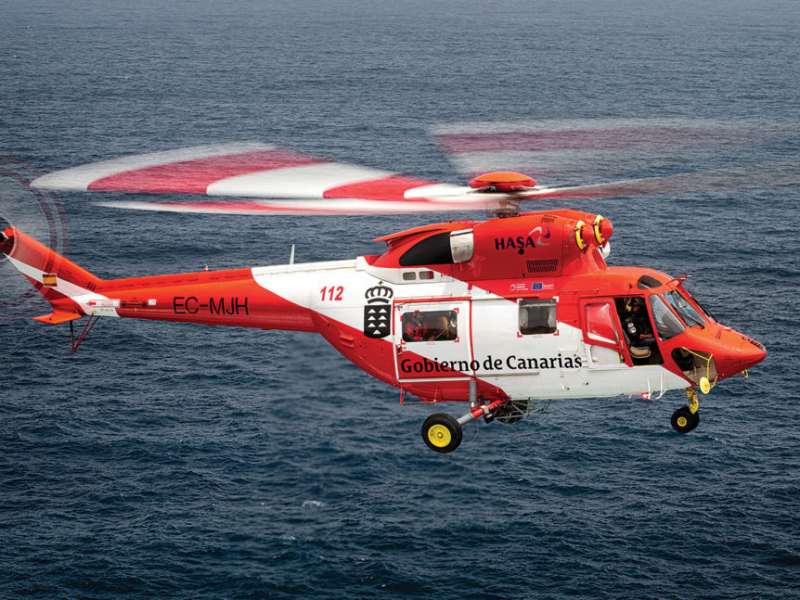 Hunt for Anna and Olivia Day 5: Search focuses on southeast coast of Tenerife
The search device for the father and his two daughters, ages 1 and 6, who disappeared on Tuesday in Tenerife, has been resumed this morning (Sunday), and as far as tracking the coast is concerned, is focusing on the southeast area of ​​the island, according to sources from the Guardia Civil.
This search is involving a Guardia Civil patrol boat as well as agents from the underwater activities group (GEAS), and a Maritime Rescue boat, with the support from the air of a 112 helicopter.
Meanwhile, on land, the work of the Guardia Civil judicial police unit continue with searches of the father's property and interrogations of relatives and friends to reconstruct the hours before the disappearance.
GIRLS MOTHER SENDS MESSAGE OF HOPE:
Meanwhile the girl's mother, Beatriz Zimmermann, wanted to send a message of hope in which she is convinced that her daughters, Anna and Olivia, are fine.
"My message is to send a lot of light and love to the girls, who I am sure are doing well. They do not watch the news feeding the bad energy of the situation, and the fact that everyone thinks that the girls are a beautiful light that are protected is amazing, and I know that soon they will be playing and running around happily", she said.
Beatriz ends the text wishing that everyone "has a strong emotion that they appear and gives thanks in advance from the heart, that they are already with their mother."
Other articles that may interest you...
Yesterday, the Court of First Instance and Instruction number 3 of Güímar issued an international search warrant for Tomás Gimeno and his daughters, and agents from the Central Operating Unit (UCO) of Madrid arrived on the island and joined the search.