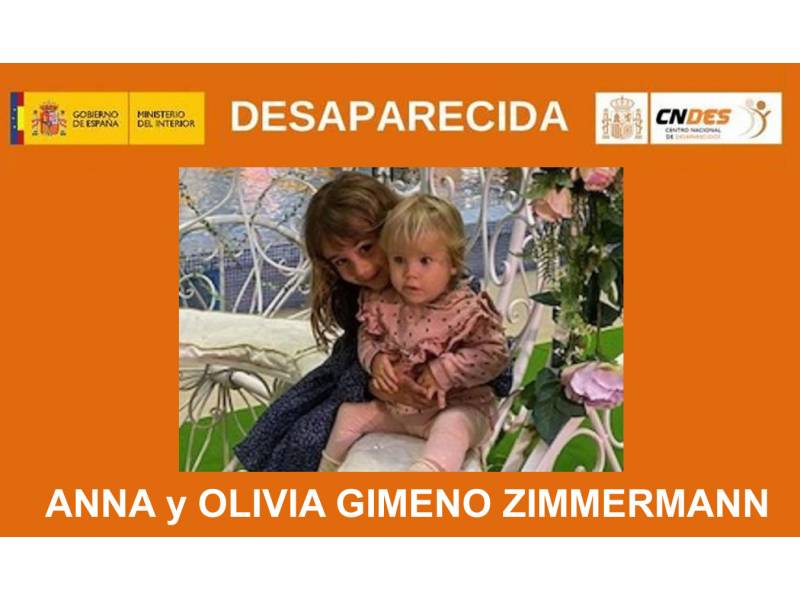 Hunt for Anna and Olivia: Day 4, a property in Arona is searched for clues
The search for 1 year old Anna and 6 year old Olivia, along with their 37 year old father, Tomas, is now into its fourth day as the Guardia Civil's elite team from mainland Spain (UCO) have flown in to lead the investigation. As new possible clues come to light every day, they are now not ruling out a planned escape with help from a family member or friend, and have been interviewing people in the south of Tenerife.
Several things have been confirmed in the last 24 hours, including the fact that the child's car/pushchair seat does belong to the family and is being identified as one of the 'packages' he put onboard his boat in the CCTV footage, the fact that the anchor is missing from the boat when found at sea, and that he did definitely leave the port to go to a petrol station to buy a mobile phone charger and tobacco as trace of the payment has been found, and he was sanctioned by the Guardia Civil for breach of curfew just after midnight!
Allegedly Tomás was equipped with a lot of clothing had an amount close to 70,000 euros in cash on him, which had been withdrawn from his bank and is why his accounts have been traced, and just left his Audi abandoned at the port, which are arguments for those who defend the hypothesis that the father ended up fleeing with the girls thanks to a meeting at sea with a sailboat or another ship capable of even crossing the Atlantic.
One of the unanswered questions at the moment, is where were the girls, or who was looking after them whilst their father was loading packages on the boat, supposedly of clothes, on Tuesday night? It definitely raises the question as to if at least one accomplice helped plan the kidnapping of the little ones, whether by hiding them on the Island or getting on a sailboat on their way abroad.
FAMILY AND FRIENDS QUESTIONNED:
In these situations, when the acquaintances and/or neighbours of a person are asked who, as is now the case of Tomás Gimeno, are suspected of, allegedly, a crime as serious as the kidnapping of his own two daughters, there is always a huge surprise in their response. This is due to the strangeness that always comes from associating a person in your environment with events as terrible as these.
Acquaintances and neighbours of Tomás, Tomy as he is known to his family, yesterday described him as a happy and detached person, belonging to an upper middle class family, currently working in a banana plantation in Guaza, in Arona, in the south of Tenerife, and always stood out for his love of motor sports and paddle tennis, which he has been teaching to children for many years.
However, when asked if they thought is capable of harming his girls, they all categorically said no. But when asked if he could plan a getaway with a sailboat and take them with him, they all answered yes.
Yesterday the plantation where Tomas worked, and stayed, was searched for clues by the Guardia Civil, as was a property in Igueste de Candelaria, where, apparently, the girls spent at least part of the time with their father on Tuesday afternoon. There is no further news on these searches as yet.
Not only were these searches carried out, but, after the initial statements taken from those directly affected (the girls' mother, their father-in-law, etc.), several people were also interrogated in Granadilla de Abona in the south of Tenerife yesterday afternoon, mainly friends and acquaintances of Tomás, as police look for information and a possible link to an accomplice.
Other articles that may interest you...
INTERNATIONAL ARREST WARRANT ISSUED:
The possibility that Tomás A. Gimeno has allegedly kidnapped his two daughters and eluded Spanish Justice by fleeing with them to another country, gained some strength yesterday with the progress of the investigation, but from the outset the measures envisaged for this type of case were activated. Among them, is the reinforcement of existing controls in ports and airports, not only in Tenerife, but also throughout the province and at regional level, and this morning an international arrest warrant has been issued by the courts in Guimar.