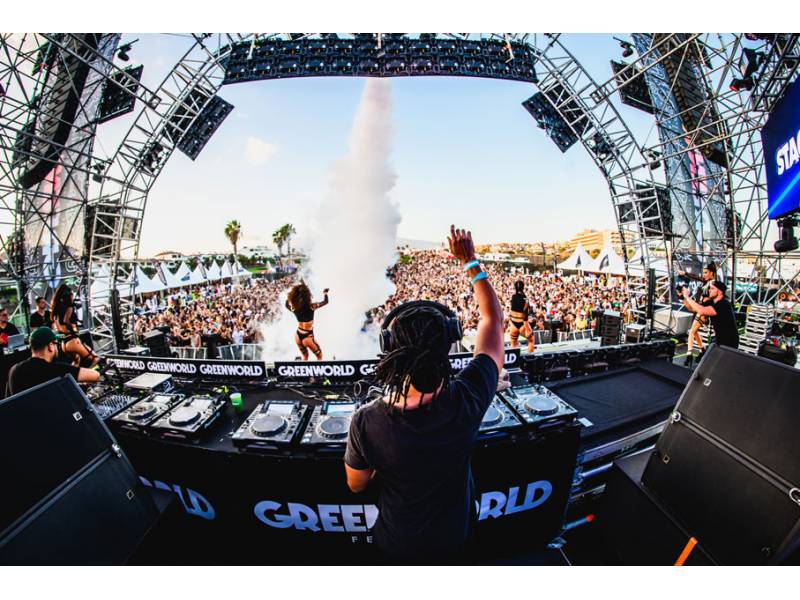 Greenworld becomes first trial festival during Covid in the Canaries
After 18 months of no festivals, partygoers are keener than ever to dance in a field again, and here in the Canary Islands, we have watched on as trial concerts and events have taken place in the UK and mainland Spain. Well, now it's time to no longer get green with envy as Greenworld is to become the first mass event to take place in the Archipelago in the south of Tenerife working with the SCS and ULPGC to study the influence of events on the spread of Covid.
The dance festival is taking place on Saturday 23rd October at its new home in Golf Del Sur with a great line-up of DJs, and you will be able to go and dance and mix with people as masks and social distancing do not apply once inside the venue.
The ground-breaking event is taking place as an official Government study of the possible effects of the spread of the virus, and everyone that attends must sign a declaration that they are voluntarily taking part in the study, confirm their details for their tickets and give permission for them to be used for track and trace, and must have had an antigen test 48 hours (self-test don't qualify), or a PCR test 72 hours before the event and supply a negative test result.
Following the event, the SCS will follow up on attendees to gain data and results of how many people, if any, caught Covid at the event, and use these results to contribute towards decisions made for future events during Covid.
Tickets go on sale tonight at 6pm on their official website, and 30,000m2 parking area for 1,800 cars has been added to the layout of the festival. Good luck to all involved and let's hope it's a great success.