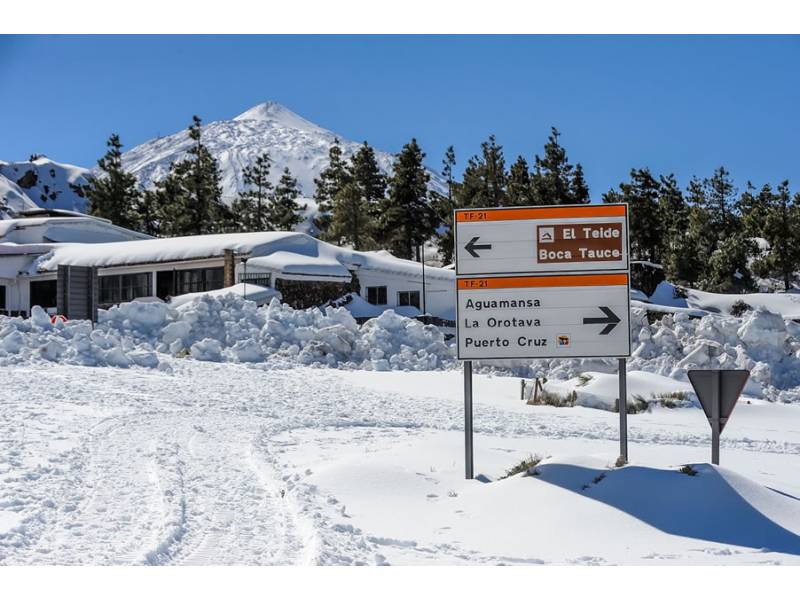 First snow of the season is forecast for Friday in Tenerife and La Palma
The instability of the weather that is forecast over the next few days in the Canary Islands could leave the first snowfalls of the season on the peaks of Tenerife and La Palma. However, Aemet have said that the snow will not fall on the Cumbre Vieja volcano, where it will only rain, but it will snow in the highest part of the island, called Roque de Los Muchachos, which is 2,300 metres above sea level.
In the rest of the archipelago tomorrow, Friday, up to 60 litres per square metre of rain is forecast over 12 hours in the western islands (Tenerife, La Palma, La Gomera, El Hierro) and 40 litres per square metre in the eastern islands (Gran Canaria, Lanzarote, Fuerteventura) over the same period of time
Late on Friday, it is possible that the rains will subside in all of the islands, and Aemet is only forecasting weak rainfall in the islands of greater relief for the rest of the weekend.
Other articles that may interest you...