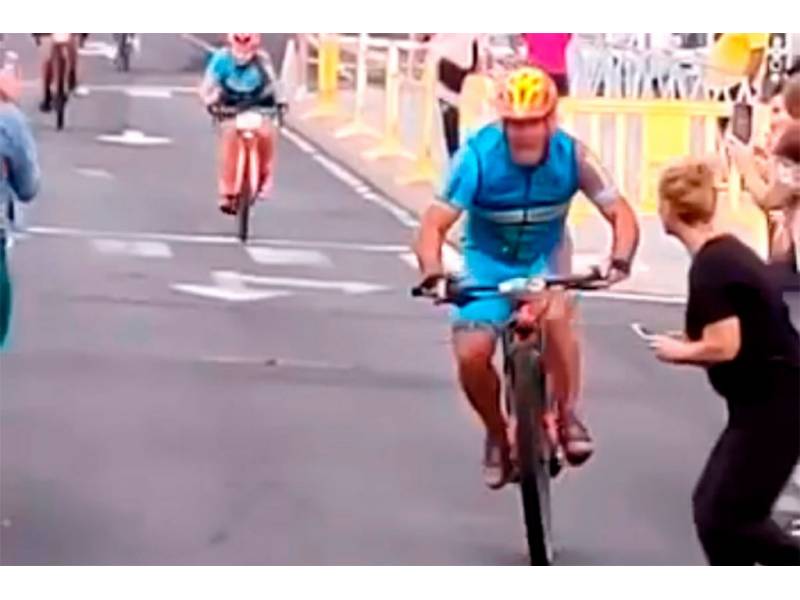 VIDEO: Dramatic accident between a cyclist and spectator caught on film
A cyclist and a spectator were injured during a cycling event yesterday in Frontera, on the island of El Hierro, when a participant in the race crashed into a spectator who was crossing the road and could do nothing to avoid her.
The incident occurred around 2:45pm yesterday afternoon (Saturday), as the cyclists approached an area with spectators, some of who came out onto the road for a better view.
However, one female spectator caused a collision with the leader of the race as she crossed the road seemingly oblivious to what was going on, until she saw him at the last moment, in a spectacular accident that was captured on video and is circulating on WhatsApp.
Emergency services have reported that the cyclist suffered a moderate head injury and had to be taken to hospital for routine observation, while the woman has been transferred to Tenerife due to the severity of her injuries.
Other articles that may interest you...