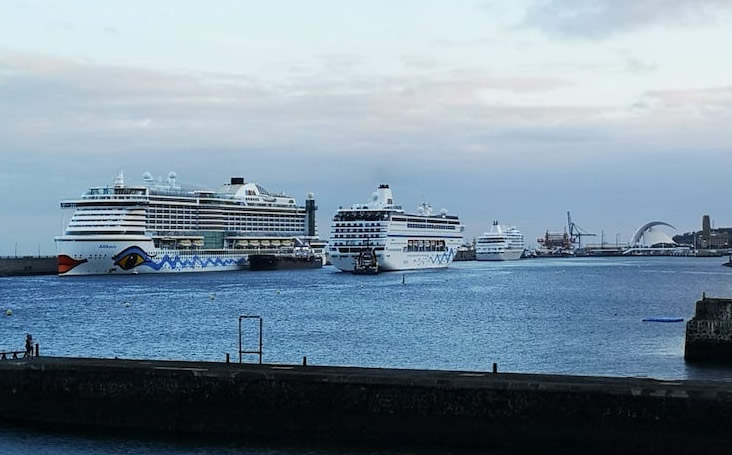 Aida suspends Canary Island cruises until March 6th, TUI continue theirs
The cruise company Aida, which is part of the Carnival Cruises Group, have extended the suspension of its Canary Island cruises until March 6th due to travel restrictions in Germany, which has dramatically reduced their reservations.
Aida restarted operations in the Canary Islands on December 5th and, after three weeks operating, suspended the cruises on Boxing Day due to technical problems suffered after being the victims of a cyber attack on their main computer systems.
At that point they announced a suspension of cruises until January 23rd, which they have now extended to March 6th. The 'Aida Perla' and the 'Aida Mar', the two boats that circled the Canaries route, are at anchor in the port of Santa Cruz in Tenerife until they restart.
Other articles that may interest you...
In the meantime, TUI and Hapag Lloyd are continuing to operate their cruises around the islands even though they have greatly reduced capacities and bookings.