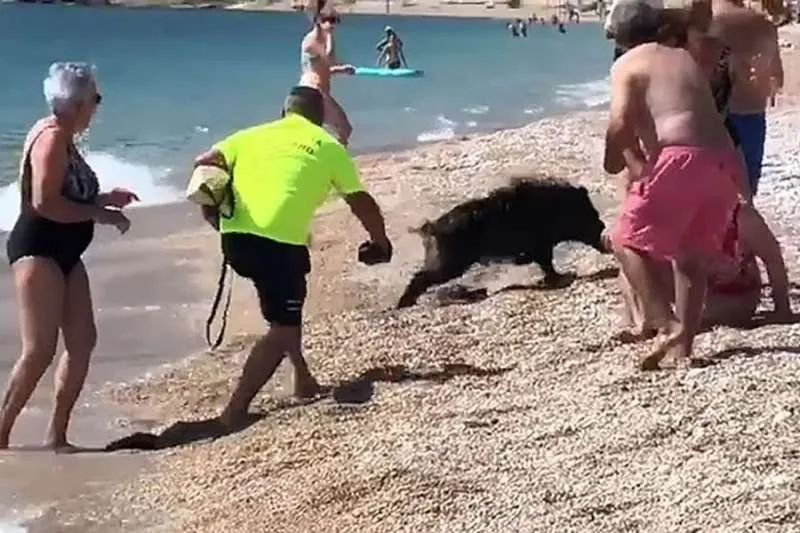 Woman bitten by wild boar that rushed onto the beach from the sea
A female sunbather has been injured after being bitten by a wild boar that rushed out of the sea on a busy beach in the Costa Blanca. Video footage shows locals and tourists screaming and running away from the wild animal, as it ran over their towels and along the beach, while lifeguards tried to chase it away before it caused any more problems.
The animal had been spotted in the water by boat crews who tried to catch it, but were then forced to alert lifeguards as it began to head for dry land.
The emergency services were alerted about the wild animal at El Albir beach, which is just north of Benidorm, at around 11.00am, and dispatched the necessary resources to the area.
The boar rushed out of the water while tourists Spain, terrorizing sunbathers.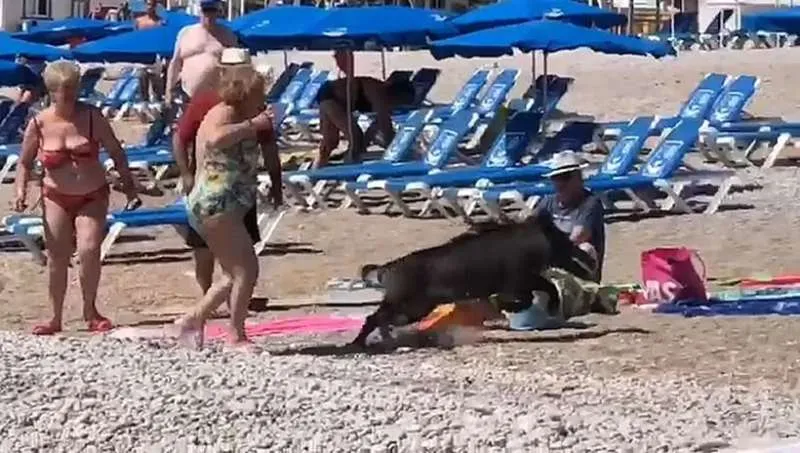 The boar collided with a 67-year-old woman and bit her, though it is not known whether the bite was intentional or an automatic reaction to danger, said medics who treated the injured woman at a local health centre.
While it is not known how the animal ended up in the sea, it is thought to have come from the nearby Serra Gelada Natural Park, which consists of over 5,000 acres of coastline stretching through Benidorm and the Alfaz del Pi and Altea regions.
Lifeguards managed to chase the animal away from the beach area, and the crowded seafront bars and cafes, before it caused any more harm to anyone.