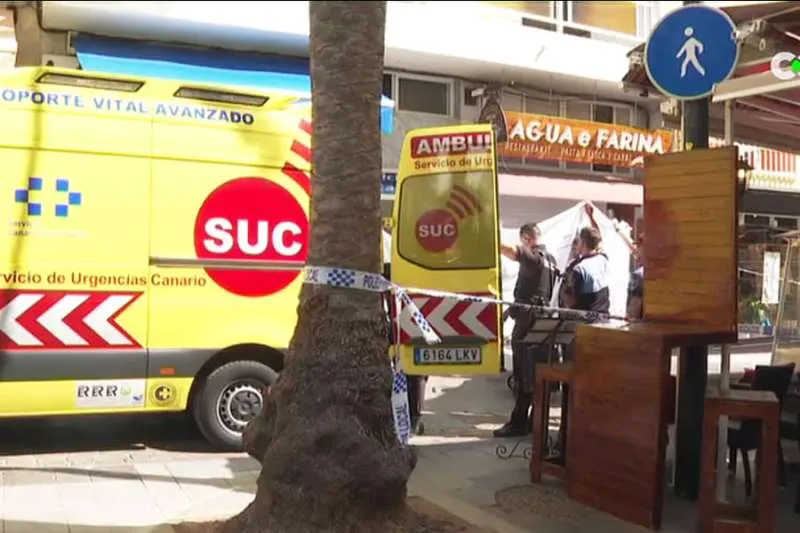 VIDEO: Woman killed in an apartment in Los Cristianos
The National Police is investigating the death of an 82-year-old woman whose body was found at 5:00pm yesterday afternoon (Wednesday) at her apartment in Edificio Pepita in the centre of Los Cristianos, in the south of Tenerife.
Next to her body was her husband, an 83-year-old man, who had several stab wounds and was rushed to hospital for treatment, where he is in police custody.
According to the police press release, no hypotheses about the cause of the incident are being ruled out, including the possibility of gender violence; however, there is no record in their files that the victim denounced her partner for mistreatment in the past.
The emergency services were called by neighbours who say they never normally hear a sound from the couple, so they called the police because they were concerned.
When paramedics arrived at the apartment, it was too late to save the elderly woman, and they could only certify her death. Both the man and the woman are of Spanish nationality and don't have children.
Other articles that may interest you...