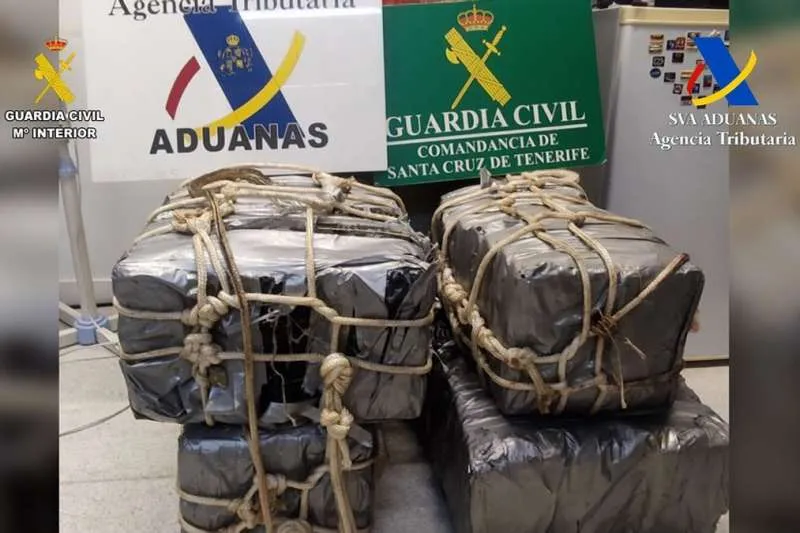 VIDEO: Police divers find 120 kilos of cocaine hidden on boat in Tenerife
The Guardia Civil and Customs Officers have seized 120 kilos of cocaine hidden in a ship that was making a stopover in Santa Cruz de Tenerife to refuel. The drugs were hidden inside one of the refrigeration pipes of the ship, which left Brazil and was destined for London, according to a press release from the Ministry del Interior.
The intervention was the result of an inspection carried out by Customs at the port, which are routine for any ship stopping to refuel or for maintenance, to inspect their cargo.
After suspicions were raised during an inspection of a ship called Pegasus, Guardia Civil divers (GEAS) were called in to look at an underwater cooling nozzle, and four bales of cocaine were discovered inside the intake.
After analyzing them and confirming that it was a narcotic substance, in this case, cocaine with a street value of almost one million euros, the bales were confiscated and the crew were arrested.
So far this year police and customs have found over 10 tons of cocaine on ships coming from South America to Europe, with a street value of over 800 million euros.