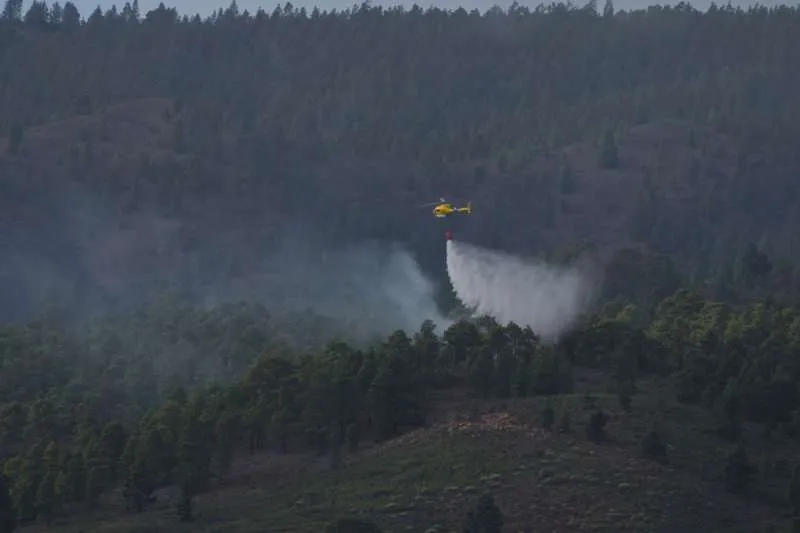 Two outbreaks of forest fire in the south of Tenerife
The Tenerife Cabildo, via the Island Operational Coordination Centre, has reported two outbreaks of fire this afternoon (Thursday) in the south of the island, in Guia de Isora and Granadilla.
The first one, detected in Vera de Erques in Guía de Isora, is already under control by firefighters from Brifor, who reported at 3:00pm this afternoon that it would be fully extinguished shortly.
The second is in the Lomo Grande area of Granadilla, where firefighters and helicopters are still working to get it under control. The first hypothesis of this fire is that it was caused by a lightning strike.
In an update, the Cabildo says that they believe this fire will be fully under control by nightfall, and have sent extra resources to deal with it.