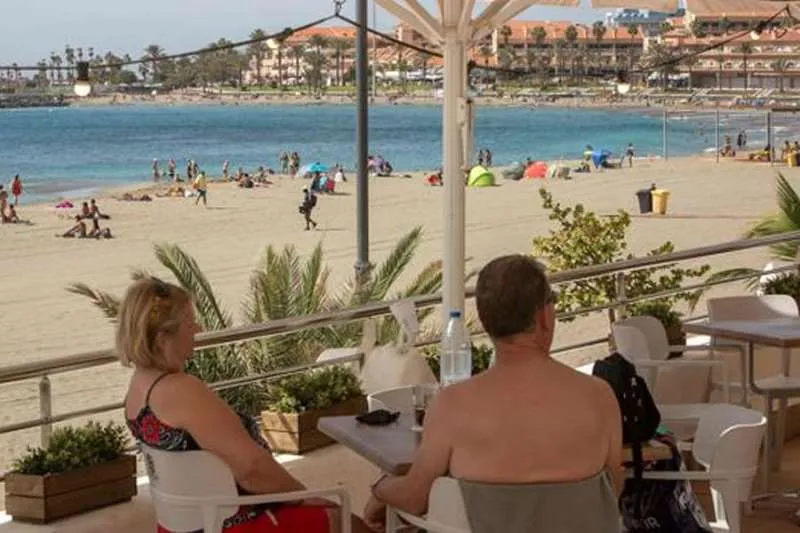 The tourism sector is concerned about the resurgence of the war in Ukraine
The tourism sector in the Canary Islands is facing a bumper winter season this year with very good forward bookings and tourist number forecasts. The good progress of the summer, together with the high air connectivity forecast for the winter (31% higher than that of 2019), means the sector is optimistic but still cautious due to the current situation of war, inflation, rising interest rates, and fuel costs in Europe this winter.
In this sense, the latest move by Vladimir Putin to call up 300,000 reserve soldiers for the war are worrying. "We are concerned, although we cannot assess what new consequences Putin's announcement and threats will have, but just by doing so, it has generated fear and uncertainty in Europe, especially in countries close to the conflict," says the Minister of Tourism, Yaiza Castilla, who believes that the announcement will delay holiday bookings as people will wait to see what happens.
The president of the Federation of Hospitality and Tourism Entrepreneurs (FEHT), José María Mañaricua, assures that this winter "will be good in the Canary Islands" although, in his opinion, the figures will not reach pre-Covid levels due to the current situation, and taking into account that so far this year international tourism is still 14% below 2019.
Mañaricua fears that the worsening of the war in Ukraine will cause a recession in Europe, which will be bigger than expected in the coming months, and will reduce the income of families and therefore their willingness to travel.
"If the war continues, energy costs will be high for longer and it will affect family income and therefore the ability to travel. That's for sure," he says.
Traditionally, tourists that come to the Canary Islands in winter are of upper middle age, and they will be affected by the war and by higher prices as they have a fixed income, so this winter the figures for 2019 will not be reached. "The Germans are 20% below 2019, the Swedish 54%, and the Norwegians 45%. This year we are not going to have the same tourists as before the pandemic, and if the war gets worse the numbers will be even lower", he claims.
Air connectivity for the winter season is 31% higher than in 2019, according to data handled by the Ministry of Tourism, with 7.1 million seats which is 1.7 more than in 2019. With Germany, the increase is 31.7% with 423,364 seats.
Castilla said: "The Ministry of Tourism is continuing to work to take advantage of any window of opportunity that attracts tourists by asserting our geographical position away from the conflict."