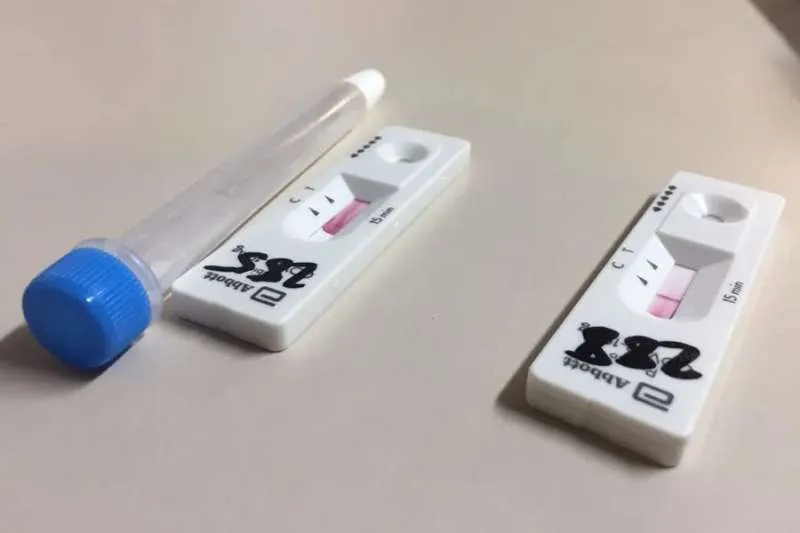 The Canary Islands have the second highest incidence rate for Covid in Spain
The pandemic has entrenched itself in the Canary Islands and refuses to go away even though most people want to believe that it is completely over, as people are still getting ill and are still dying. In fact, 29% of all coronavirus infections registered in people over 60 years of age in the Canary Islands have occurred in the last two and a half months.
Since April, the infection rate among those over 60, the only age group for which data is available, has ranged between 300 and 450 cases per 100,000 inhabitants over 7 days, and yesterday (Friday) the latest data showed that the seven-day incidence rate in the islands has grown by 50 points in 72 hours, and now stands at 443.9 approaching the highest level recorded during this 'flu' phase of the epidemic.
This sharp rise in the spread of the virus, places the Canary Islands as the region with the second-highest 7-day incidence rate in the whole of Spain, only behind Madrid which has a rate of 486.2 cases per 100,000 inhabitants.
The increase in the transmission of the virus on the islands was also seen in the number of new cases diagnosed in the last three days, which amounted to 1,362 new infections in people over 60 years of age.
After the 1,682 new cases detected in four days on April 19th, yesterday's was the second-highest number of infections reported by the Ministry of Health in almost two months, when the Covid control strategy was modified and cases were no longer counted in people under 60 years old.
Since April 1st, over 20,000 people aged 60 or over have contracted the virus on the islands, according to data provided by the Ministry of Health, which puts the total at 68,915 people in this age range who have tested positive since the start of the pandemic, and currently, there are 230 people admitted to hospital with Covid, of which 12 are in ICU and 218 on wards.